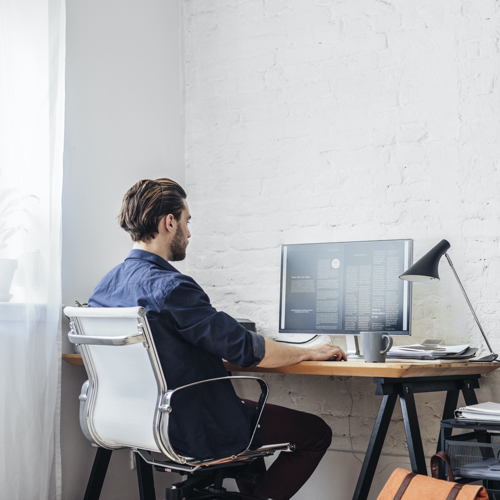 There are a lot of things to think about when adding a home office. Whether you plan to covert the garage or an existing bedroom, or maybe even finishing an attic there are somethings you may not have thought of while you were picking out your new desk and computer.
As a general contractor and someone who has converted both my garage and attic into living spaces I've been down this road before and these were some of the things I didn't pay much attention until after the fact.
Learn from my experiences and weave these five tips into your home office plans from the start.
1. Better Sound blocking
Wherever you are adding a home office you will need better sound blocking than you think. These days life is all about Zoom calls and virtual meetings so keeping the noise down, whether it is from your kids in the next room or outside traffic and sirens is imperative. You want a quiet and peaceful place where you can focus and get some work done.
Think about the insulation you are using if you are a doing a remodel project like I did in my attic bedroom project. You can choose insulation materials that are better at sound attenuation than just standard fiberglass batts.
If you're just converting an existing bedroom without tearing walls down there is still a lot you can do to keep things quiet.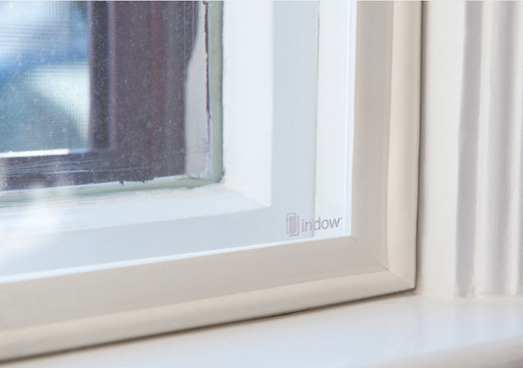 One of the best options to soundproof a home office is by adding Indow Windows to your existing windows. These interior storm windows can block upwards of 70% of the outside noises coming through your windows.
In every neighborhood there are noisy air conditioners that cycle on at the wrong time, police sirens, garbage trucks, and a slew of other noises like your kids playing in the backyard.
With a quick measure and a 5 minute install without needing any hardware or tools you can keep all that noise outside where it belongs and effectively soundproof a window. Check out the video below to see the sound blocking potential Indows bring.
2. Wifi vs Plaster
If you live in an old house with plaster walls like I do then you may have already discovered how those plaster walls are like kryptonite to your Wifi router.
Slow home internet or shaky connections are not a good idea when working from home so you need to upgrade your technology to fix this issue.
The best way to do this is to invest in a Mesh Wifi system. There are several options so you can choose your favorite brand, but I have used the Google Wifi mesh setup with three routers for a couple years now and out internet is lightning fast no matter how far I get from the router.
Depending on the size of your house you'll need to install at minimum two mesh routers but a 3-pack is most common and I use four Google mesh routers so that I can get good coverage upstairs and in our guest house.
The best thing about these mesh systems, other than the blazing fast connections and lack of dropped connections, is that they are just plug and play. Setup is so easy even the most technically deficient among us can do it.
2. Upgrading Electrical
Can your old house handle all the new technology you plan to plug in? Maybe, maybe not. If you just have a laptop and printer the chances are that you're probably good to go, but what if you are editing movies with three monitors and a high performance desktop computer with a bunch of peripherals?
Think about the power needs you will have and plan accordingly. Old houses may have issues like knob and tube wiring that need to be dealt with before you start running a bunch of power through them and increasing your chance of fire or shorts that can damage your delicate electronics.
Consider having an electrician run a new line or two of new Romex wiring onto a new circuit dedicated to your home office so you don't overload the old fuses or wiring in your older home.
If your home was built after the 1970s then chances are good your wiring should be more than sufficient, but it never hurts to check before everything is setup.
4. Access to the Office
This may sound like a no brainer, but it's honestly something people don't think about. Will clients or customers be visiting the office ever or is it just you? Will you be accepting larger deliveries? Is there any parking nearby?
Pick a spot for your office that makes sense for what you will be doing. Working as an interior designer in your home office is one thing, but having clients visit to look at samples is difficult if they have to walk through a kid's playroom to get to your showroom/office.
Do you have access to a bathroom or do you share a Jack & Jill bathroom with a messy sublet? Uh-oh.
Does your old house have two front doors like is often the case? If so, consider planning your home office so that the extra door grants private access to your home office for clients.
Think through all the issues with access and deliveries before finalizing your design and location and you'll be glad you did because this is one thing you really can't change.
5. Upgrade Lighting
A simple ceiling fan light may seem fine to you, but think through all the implications of lighting in a home office. You want warm lights that make you look healthy for those Zoom calls and teleconferences, right?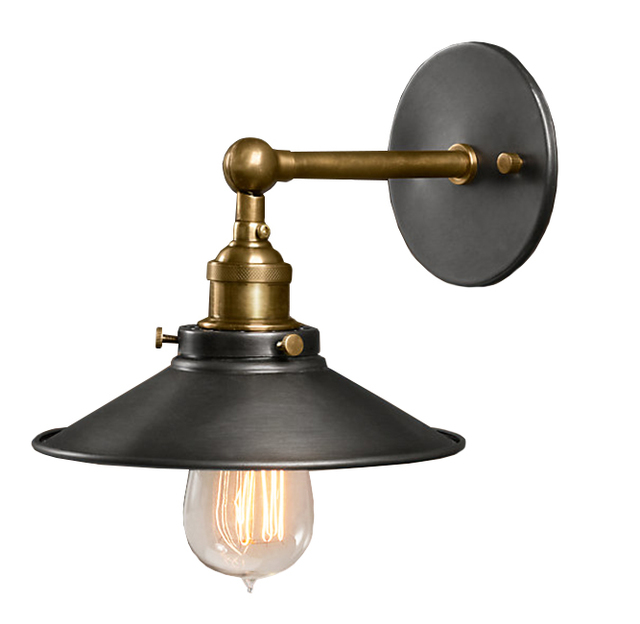 Plus surrounding yourself with attractive lights in a fun style just makes the space more enjoyable, and since you're spending the bulk of the day in this home office why not make it a place you love to work.
If you've got an old home like I do then vintage light fixtures will fit right in with the style of your house and office. Add an Edison LED light bulb and you'll look even better.
Whatever you decide to do for your home office makeover taking these five tips into consideration will make for a happy place to work. Good luck with your renovation and come back and share your experiences in the comments below.
Subscribe Now For Your FREE eBook!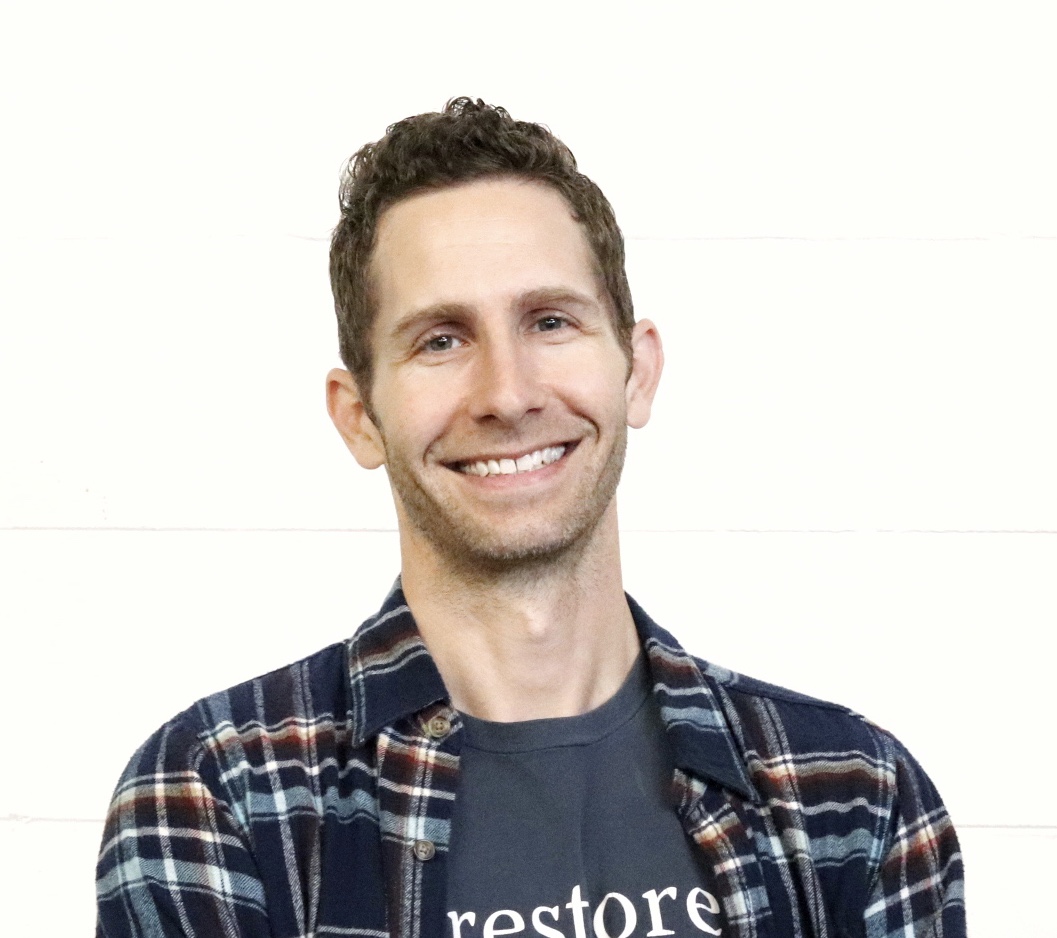 Founder & Editor-in-Chief
I love old houses, working with my hands, and teaching others the excitment of doing it yourself! Everything is teachable if you only give it the chance.