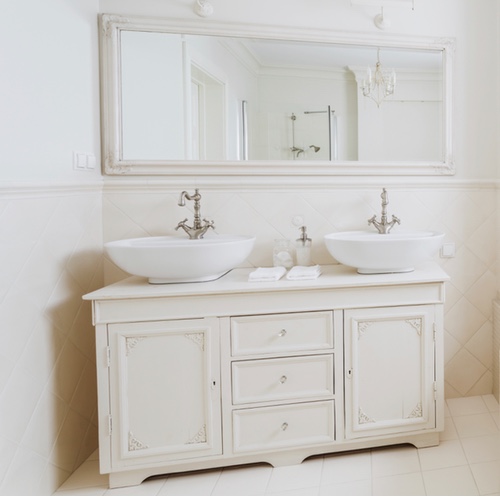 Since Jack and Jill went up the hill together they must have done everything else together too, right? A Jack and Jill bathroom is a bathroom that is both private and shared by two connecting bedrooms. The tradition has been around for a long time and made relatively famous in the 1950s and 1960s in shows like The Brady Bunch.
The Jack and Jill has been around for much longer though since in the early days of indoor plumbing it was an inexpensive way to give private bathroom access to two different bedrooms kind of like a shared en-suite.
It can certainly make it much easier for larger families to live peacefully and affordably, but there are many unique considerations with a Jack and Jill bathroom that you may not have thought about both positive and negative.
4 Thoughts on Jack and Jill Bathrooms
One of the most enduring examples of a Jack and Jill bathroom is from The Brady Bunch, where all six of those kids shared one bathroom space. In fact, this bathroom layout has been used with great success in media to set up comedic scenes or to force bickering characters into the same space. The Jack and Jill format has been used in larger homes for years as an excellent floor plan compromise.
If you have a truly classic home that you're remodeling, one built before the 1950s, you might want to know about the benefits of this innovative bathroom floor plan. Here are four things you should know about these bathrooms before you finalize your renovation plans:
1. Same Layout, More Fixtures
The basic premise of the Jack and Jill bathroom is that it is one bathroom shared between two bedrooms. The layout means that the bathroom is only accessible from either bedroom, which means that the bathroom is bracketed by children's bedrooms or guest rooms.
These bathrooms are meant to be fully functional for two people, though they can certainly be designed or utilized by more than two. That means that unlike standard full baths they are traditionally Three to five pieces. In other words, there are generally two sinks, one toilet, and one bathing area: usually a shower-tub combination or even a great old clawfoot tub.
If you're planning a Jack & Jill bathroom remodel then keep in mind that sticking with the double sink or double vanity option will provide much more value down the line than designing for only one sink.
2. Lots of Design Options
While the location of a Jack and Jill bathroom won't change, the exact design of the bathroom is easily customizable to fit almost any space. Many renovators hesitate to add the Jack and Jill format because of the mistaken belief that this floor plan requires a lot of space.
The truth is that a Jack and Jill layout is forgiving for tighter spaces and can be designed to easily accommodate a smaller space while still maintaining the benefit of dual privacy. Here are a few common customizations:
Shared Bathroom With Single Sink
The most basic format for this style of bathroom. The same as a standard full bath, but unlike a regular bathroom, it has two doors on either end so they can share the space. There are no additional means of privacy in this design other than locks on both bedroom doors, and the costs are the same as installing a regular old bath.
The Private Toilet Compromise
One of the easiest ways to get privacy in a Jack and Jill bathroom is to create a private toilet by placing the toilet in a small water closet. By having the toilet in an individual closet, the rest of the shared portion of the bathroom gives each user extra privacy so the bathroom can be used at the same time and avoid fights for siblings taking too long.
Two Sink Upgrade
What simpler way to avoid conflicts in the bathroom than to give each resident a sink all to themselves. This is by far the most common upgrade for a Jack and Jill bathroom and one of the easiest.
Whether you add a double vanity or two separate vanities with their own storage using the double sink setup provides privacy and avoids squabbles.
Attached Closet Space
This format can also combine en-suite closets into the bathroom space. For this layout, one door from the bedroom leads to a closet for clothes and the sink for the bathroom, while another door leads to the shared bathroom space for the shower and toilet areas. Jack and Jill spaces with this layout typically use pocket doors on the bathroom for ease of use.
Bedroom & Guest Access
This is a great option for homes where a connected bathroom is desired in a home where there isn't space for a public bathroom for guests to use.
Instead of having a bathroom that is completely landlocked between two bedrooms you end up with a bathroom that has private access from one bedroom and access from the hall for guests. You can have your cake and eat it too.
3. No Guest Access
A Jack and Jill bathroom is not a good option if you need a bathroom for guests to access unless you exercise the option above. Since the only way you can get to most Jack and Jill's is through a private bedroom which may or may not be something the owner of that bedroom is comfortable with.
Using a Jack and Jill bathroom as the only bathroom on a ground floor is usually not a good idea. If you have the room for even a half bath that guests can use then you may be able to pull off a Jack and Jill.
4. Functional Considerations
The unique layout of a Jack and Jill bathroom requires some unique functional considerations. This may mean three-way lights on either side of the bathroom, locks for all the doors, multiple vents for the separate toilet option, and other features that might make the space easier to navigate, such as pocket doors or pull-out storage. These functional upgrades can elevate the bathroom space into a much more appealing space that, again, helps avoid conflicts.
Jack and Jill bathrooms are valuable additions to any home, especially homes built before the 1950s that are being remodeled for contemporary living.
While ideal for larger homes and larger families, a Jack and Jill format for the bathroom can save space, save money, and add value to your home, and you can customize them to fit your space.
Subscribe Now For Your FREE eBook!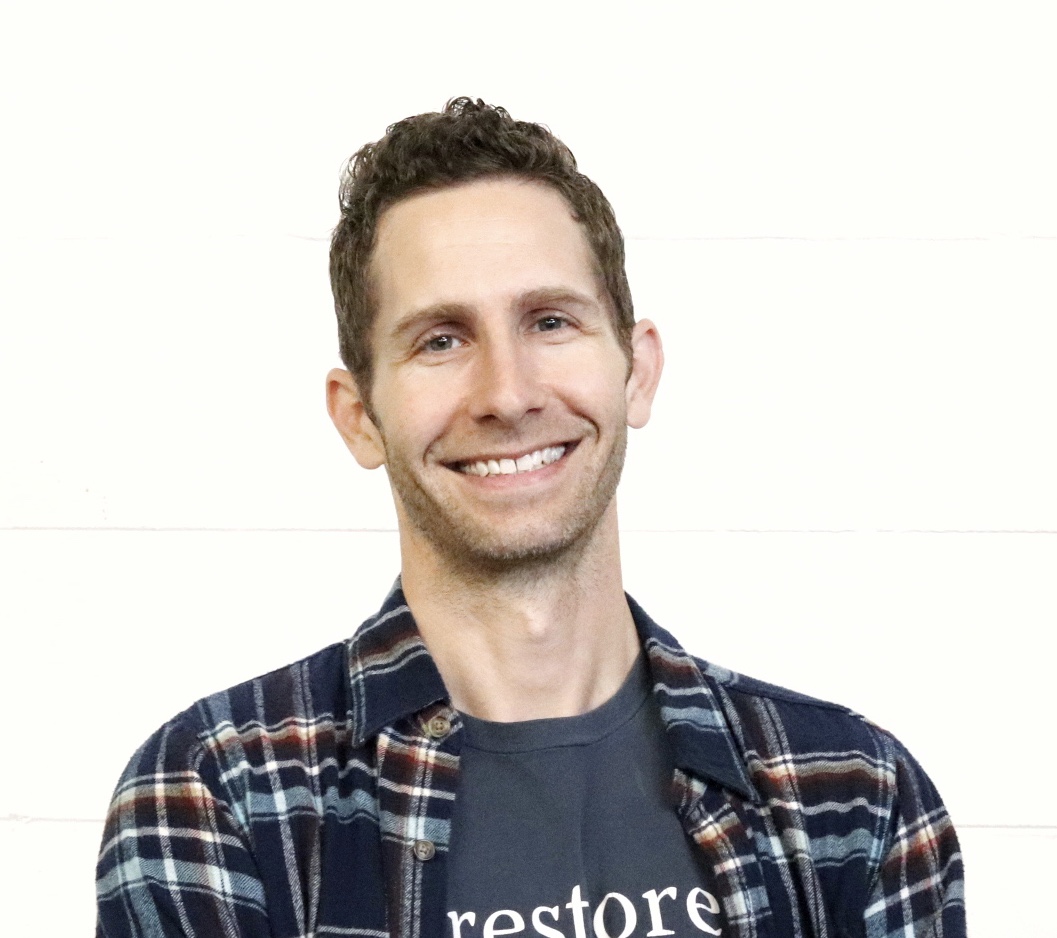 Founder & Editor-in-Chief
I love old houses, working with my hands, and teaching others the excitment of doing it yourself! Everything is teachable if you only give it the chance.