Hi, my name is Scott Sidler and I love old houses! I'm a Florida state licensed contractor and my company, Austin Historical, works exclusively on restoring historic buildings. No young buildings here!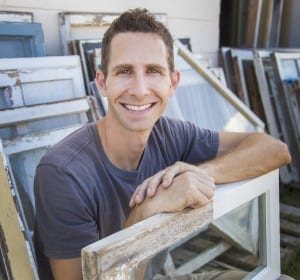 It's something about the incredible craftsmanship and amazing old materials that went into building these houses.
I haven't always felt like this. I grew up in one boring American suburb after another until my parents bought a beautiful 1759 Colonial house in Highland Mills, NY when I was a teenager.
The wavy glass, weathered clapboards, and wide plank wood floors drew me in and sparked my curiosity and creativity.
Of course, it wasn't until later in life, and quite by accident, that I stumbled into this career working with my hands on old houses.
Years down the line I somehow ended up in Orlando, FL where I met my wife and as luck would have it she liked old houses too. So, we took the plunge and bought a 1929 Bungalow that needed a little TLC.
We started fixing it up on weekends as we had time. Slowly, we started making improvements (some I'm not particularly proud of) but I've learned a lot since then. Soon my DIY weekends turned into me taking time off from my real job to work on the house. That's when I knew there might be something more to this historic restoration thing.
In 2010 I started blogging about my experiences right here. Kind of acting like the crash-test dummy of old house DIY, I'd try things, some stupid, and others that amazingly worked out.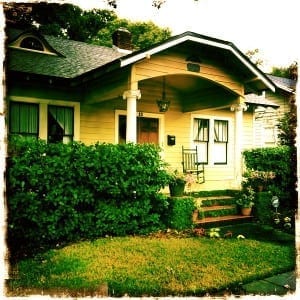 That same year I started my company to start restoring other historic houses around the area. In just a few years I went from a historic handyman working on neighbors houses to a seven-figure restoration company named Austin Historical.
The Craftsman Blog is my laboratory, classroom, playground, and favorite place to be other than with my family because I get to help people like you understand and learn to fix your own old house.
I'm also the author of a multitude of books on restoration, two of which are Amazon Bestsellers! I'm a big believer in reading and learning and so I try very hard to produce great content to help you go further.
I post regularly on the blog, but we all get busy and you never know when the post you are looking for will show up so go ahead and Subscribe to get posts by email so you don't miss a thing to help you on your own projects.
Often I'll link to products that I personally use and find very helpful in working on old houses. Many of these products are affiliate links which means if you decide to purchase one of these items through my link I get a small commission (at no extra cost to you!).
The purpose is not just to make money, which is always nice, but to help you find products I know will really help you take care of your historic home. You can shop for all the supplies, tools, and books you need to fix up that old house in The Craftsman Store.
Glad to have you visit, and I looking forward to getting to know you!