For the last couple weeks, I have been sharing the nuts and bolts of how we turned a 1920s detached garage into a tiny house, a tiny guest house, to be exact.
Today, I want to share all the detail work we did to really make the house fit that vintage 1920s feel we were going for. After all, what's the point of having a 1929 Bungalow if your tiny guest house looks like something off the shelf of Home Depot?
The Outside
Finishing the outside gave a tremendous payback in appearance. My favorite thing about painting is how it absolutely transforms a space into something entirely new.
Finding the right color was a bit of a challenge for us. It took a few tries, but eventually we settled on this color scheme from Sherwin-Williams. I love the contrast between the black and cream and then the soft green of the body fits right into the historical paint colors of the time.
Little details like the salvaged cast-iron porch light that casts a beautiful green glow really gave the exterior that cozy feel we were aiming for.
The Kitchenette
This room was probably my favorite to do. The linoleum floors we talked about last week are so comfy under foot.
The choice of countertops took a little while to sort out, but then I found a big slab of Brazillian Cherry for $150 at a local woodworking store. I cut it to size, rounded the corner and cut the opening for a small stainless steel bar sink and…voilà.
For a finish on the counter, I used my own homemade oil/varnish blend and added a couple coats of wax. Brazilian Cherry is a very hard wood and will easily stand up to what's required of a kitchen counter.
For cabinets, we picked up another antique piece and restored the hardware. We saw beautiful victorian hardware hiding beneath layers of old paint and knew that it could make a real statement. We left the distressed old paint on the cabinets, added some legs and left a space for the mini-fridge.
I didn't want to make the space feel any smaller than it already was with upper cabinets, so we just sanded and painted some 2x10s and added $5 shelf brackets to hold our dishes and glasses.
The Laundry Nook
Next up was the laundry nook. My wife hated bending over to do laundry and when we looked at the prices for the washer and dryer stands I realized that wasn't an option. $500 for stands!? So, I used some of the leftover beadboard and and framing lumber to build this laundry stand.
I built out the cubbies to make sure they fit our laundry baskets. That way we have storage and a stand. Two birds with one stone, and saved some excess materials from the landfill.
To keep the laundry area from intruding on the kitchen, we simply added a curtain. I thought about bi-fold doors but those always look so cheap to me.
The Bedroom
There wasn't too much to do here. We added carpet and a pocket door to get from the kitchenette to the bedroom instead of having a swinging door that would get in the way of the TV and furniture.
After that, we just put some drapes in front of the french doors for privacy and added a closet unit from IKEA so guests didn't have to live out of their suitcase the whole time and the room was finished.
The Bathroom
Aside from a whole lot of tile work, the bathroom was a lot of fun too. This is where we had to get creative with the budget. We installed a dual flush toilet and exhaust fan. Those were the easy choices.
For the vanity, my wife found an old side table. It was painted pepto-pink but after an hour with my Speedheater, I solved that problem. We decided to paint the base a crackled grey finish and stain and finish the top with varnish. This piece was a little lower than a typical vanity, so we used a vessel sink that sits on top to solve that issue.
I am always a fan of beadboard wainscoting and a chair rail. So, I took the opportunity to add this period detail to our guest's bathroom.
The shower was the real cost problem. I had originally planned to do a frameless glass enclosure, but at about $1,200, that was out of the question. I had to think on this for a few weeks before the answer came to me.
I would make a custom shower curtain rod (since there aren't curtain rods for neo-angle showers) out of galvanized electrical conduit. I'll post the details on how to build one of these in the next few days. In the end, this idea only cost me $23.17!
The door for the bath came from our closet in the main house. Though the French Country style was a fortunate mistake. I had the door stripped of its old paint, sanded down and ready for paint when my wife came home one day. She loved the shabby-chic look and so we kept it and did the pocket door to match.
The doors are one of my favorite parts of the tiny house now!
The Tiny Guest House
We learned a lot by doing this project! Spending my own money instead of working on other people's houses always stokes the creative side of me. Our tiny guest house performed like a champ for our visiting family. Everyone felt comfortable and had their own privacy.
In the end the project cost right at $12,000 for everything so we did go a bit over our $10,000 budget. But after an appraisal, the added space increased our home's value by $36,000!
For those of you who own an old house with a detached garage, this kind of project is worthy of some consideration. That wasted space could become something very useful to your family. If all else fails, you can tell your mother-in-law that you built it just for her. She doesn't have to know it was really for you!
Subscribe Now For Your FREE eBook!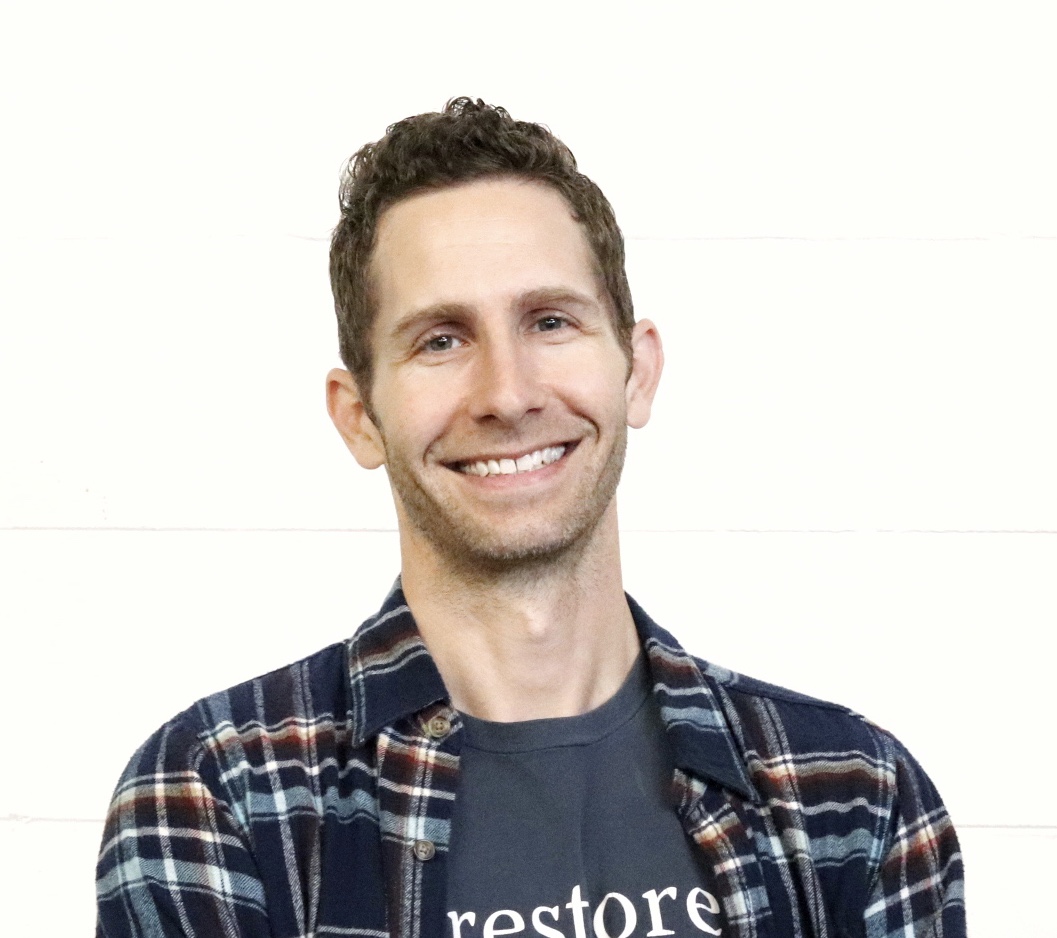 Founder & Editor-in-Chief
I love old houses, working with my hands, and teaching others the excitment of doing it yourself! Everything is teachable if you only give it the chance.