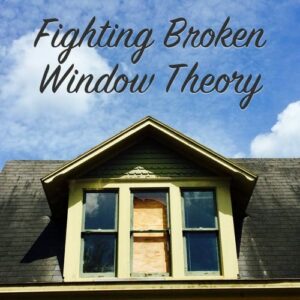 For those of you who haven't heard of it before, the "broken window theory" is the idea that by working to prevent small crimes like vandalism and other misdemeanors, neighborhoods will be sparred the larger and more serious crimes that are likely to follow.
The theory, which is very much based on real experience, uses broken windows on a home as an example. A house with no broken windows (abandoned or occupied) will likely keep its windows intact. But once that first window is broken (and left broken) the others windows will quickly fall prey to additional acts of vandalism.
This is very true in cities with an abundance of abandoned houses like Detroit and other rust belt cities that have yet to fully recover from their loss of industry. Neighborhoods in these cities fall prey to little acts of vandalism all the time because either no one is around or no one cares about the condition of them. This starts them down a path toward bigger crimes like burglary, arson, drugs, and murder that they would have otherwise been spared.
How Can We Stop Broken Window Theory?
Broken window theory is like a snowball rolling down a hill. The effort to stop it early is minuscule compared to the huge effort to stop the downward spiral once it has metastasized into the larger and more destructive crimes we inevitably see in these neighborhoods.
Be Aware
No one expects regular citizens to be out fighting crime, that's the work of local law enforcement, but vigilance in your local neighborhood is a place to start. Starting a neighborhood watch is a great way to support your neighborhood. Be aware of events and strange people in your neighborhood. Remember the little things DO matter. The more attentive to the condition of your neighborhood you are, the more you will spot the first signs of metaphoric broken windows beginning to happen.
Do What You Can
Everybody is a specialist at something. For me it's restoring old houses. You might be a hair dresser, or mechanic, or accountant, or underwater basket weaver. Whatever it is, you know how to do give a little of it back to your neighborhood. None of us have the time to help a whole city or state, but if each one of us could do a little something in our own neighborhood, then we could help every town in the country.
[socialpug_tweet tweet="It has to start somewhere and local is the best place."]
A friend of mine has a company that installs window flower boxes in dangerous neighborhoods. These window boxes are like the antithesis of broken windows. Seeing beautiful flower boxes on houses throughout a neighborhood gives you a feeling that even though there may be bars on the windows, people live here and care about their neighborhood.
Maybe you can go spend a day working with Habitat for Humanity to fix up houses for low income people to give them a hand up instead of a hand out. If you've got an able body, there is no skill needed to spend a Saturday with Habitat. What can you do?
Talk to Your Neighbors
With the demise of the front porch, we have retreated into our homes and we can turn into prisoners in cells of our own making. You may be the only one for a while, but get out on the front porch and talk to people who pass by. Say hello even if you don't know them. This has the added benefit of letting potential bad guys know that people are here and they are watching.
Getting to know those you live near also creates a sense of community so that when bad things do happen, we can lean on each other and find strength in our community.
What I'll Do
If I'm going to preach helping local neighbors, I guess I should step up and be more prominent in the fight. So, I'm going to do two things this coming year.
Locally
Starting this May Austin Historical will be donating 4 days a year to fixing broken windows in the run down neighborhoods of Central Florida. We will replace the broken glass, reglaze and touch up paint in homes and buildings that have been neglected for whatever reason. We will take care of the broken windows in our city and I'm hoping that you will help us by taking care of the broken windows in your city.
Nationally
I can't leave the rest of the country without window help as well, so starting today, The Craftsman Blog will donate 1 gallon of Sarco glazing putty to any registered 501c3 non-profit who is willing to help fix broken windows in their community. We buy the putty and pay for shipping, you just have to fix those windows! Are you up for it? Send us an email at contact@thecraftsmanblog.com with "Broken Window Theory" in the subject line and we'll get you your putty.
It may sounds cheesy, but together, we can make a difference. Neither of us has the free time to be out playing Mother Teresa every weekend but to spend one day a year to make your town a little safer? That's not too much to ask, is it? Let me know your thoughts in the comments below.
Subscribe Now For Your FREE eBook!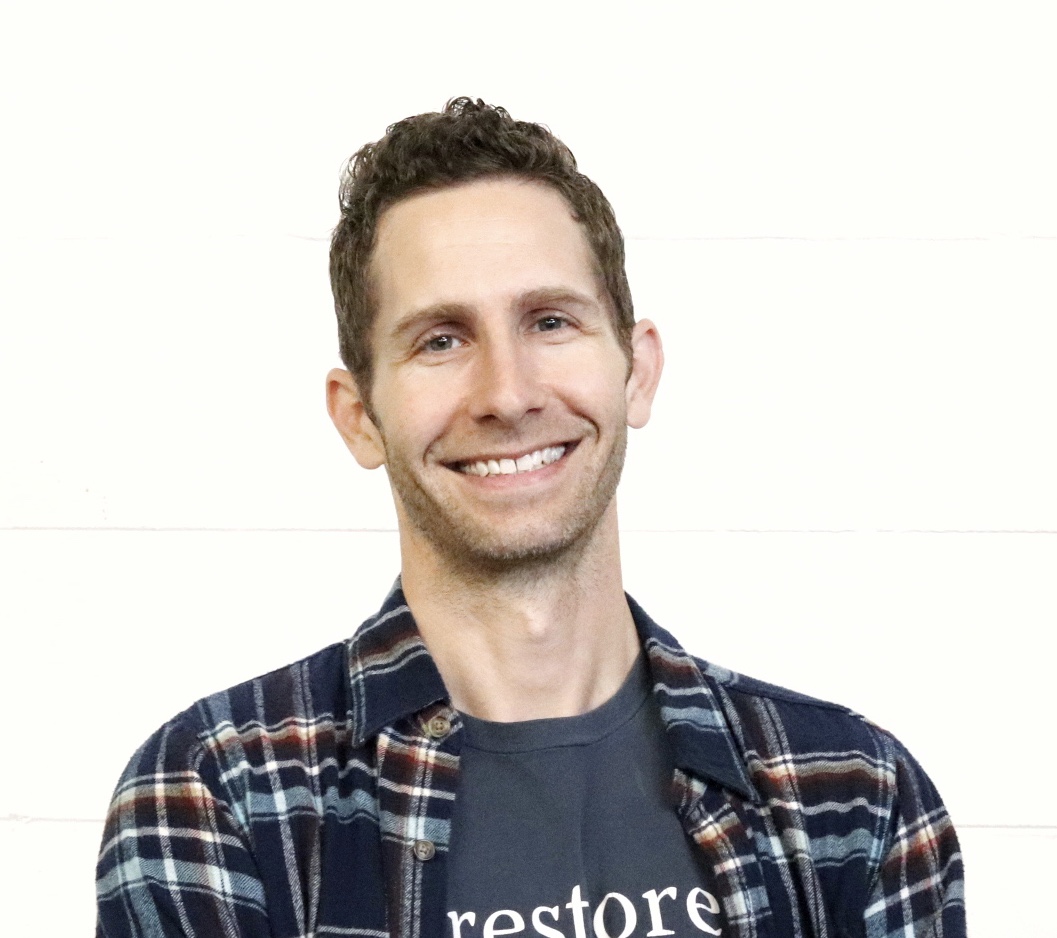 Founder & Editor-in-Chief
I love old houses, working with my hands, and teaching others the excitment of doing it yourself! Everything is teachable if you only give it the chance.