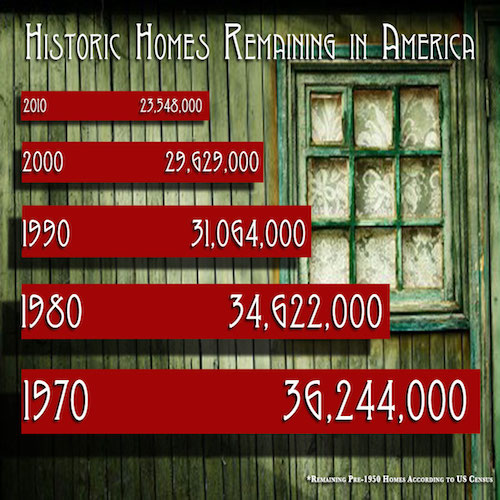 The law of supply and demand is a basic economic principle of a free market that goes like this:
As demand for an item goes up, the price goes up. This attracts new suppliers who increase the supply bringing the price back to normal.
The laws of supply and demand are constantly in motion in our economy affecting the prices and supply of items we buy everyday from groceries to houses. But what happens if the supply of a particular item cannot be increased to meet the demand?
Well, like the definition says, as demand goes up, so does price, and when there isn't a way to increase supply, the price will continue to go up hand in hand with demand. That's why artifacts from the Titanic or a painting by Leonardo DaVinci are worth so much. There is a limited supply and no one's making anymore than what already exist.
The Facts on Old Houses
Now let's look at how supply and demand affects old houses:
Every year 

approximately 600,000 old and historic homes are demolished.
The market for historic home buyers has remained steady for the last 30 years.
Old homes are disappearing quickly and once they are gone, they cannot be replaced. A new home, while it may be built to look old, is still a new home. Since the supply of old homes will continue to decrease and the demand is likely to continue to increase as buyers flock back to city centers and first-rung neighborhoods, the price of old homes will continue to rise.
According to the US Census, pre-1950 homes have been decreasing steadily over the last 40 years. Here is the total of pre-1950 homes as a percentage of total housing stock:
1970…………53%

1980…………40%
1990…………29%
2000…………24%
2010…………20%
Old and historic homes are disappearing from America's landscape. Their destruction has been slowed as of late due to the recent housing market crash and slow recovery. But, once economic uncertainty is gone and the nation is experiencing our next boom, the tear downs will ramp back up.
Behind the Numbers
So, what does this all mean? Well, if you're like me and you want to save old homes because of their character and craftsmanship, it means that you have an uphill battle fighting to save these structures. But that's not what this article is about…entirely.
You see, while I wish everyone could appreciate these homes the way I do, I recognize that for some people, real estate is more about return on investment than a place to hang your hat. Real estate investors and preservationists historically get along about as well as Israelis and Palestinians, but on this one subject they should agree! If you won't save an old house because of character, perhaps supply and demand will change your mind.
With the supply of old houses going down each year and demand staying the same, or increasing, the value of an old house is guaranteed to increase! Not only will the price of old homes, especially those in historic districts, continue to rise, but it will rise at a faster rate than the value of other homes in comparable neighborhoods.
Put simply, an old or historic home is a one of a kind purchase that will give you a greater return on your investment, and maybe, just maybe, teach you a thing or two about what a real home can be!
Subscribe Now For Your FREE eBook!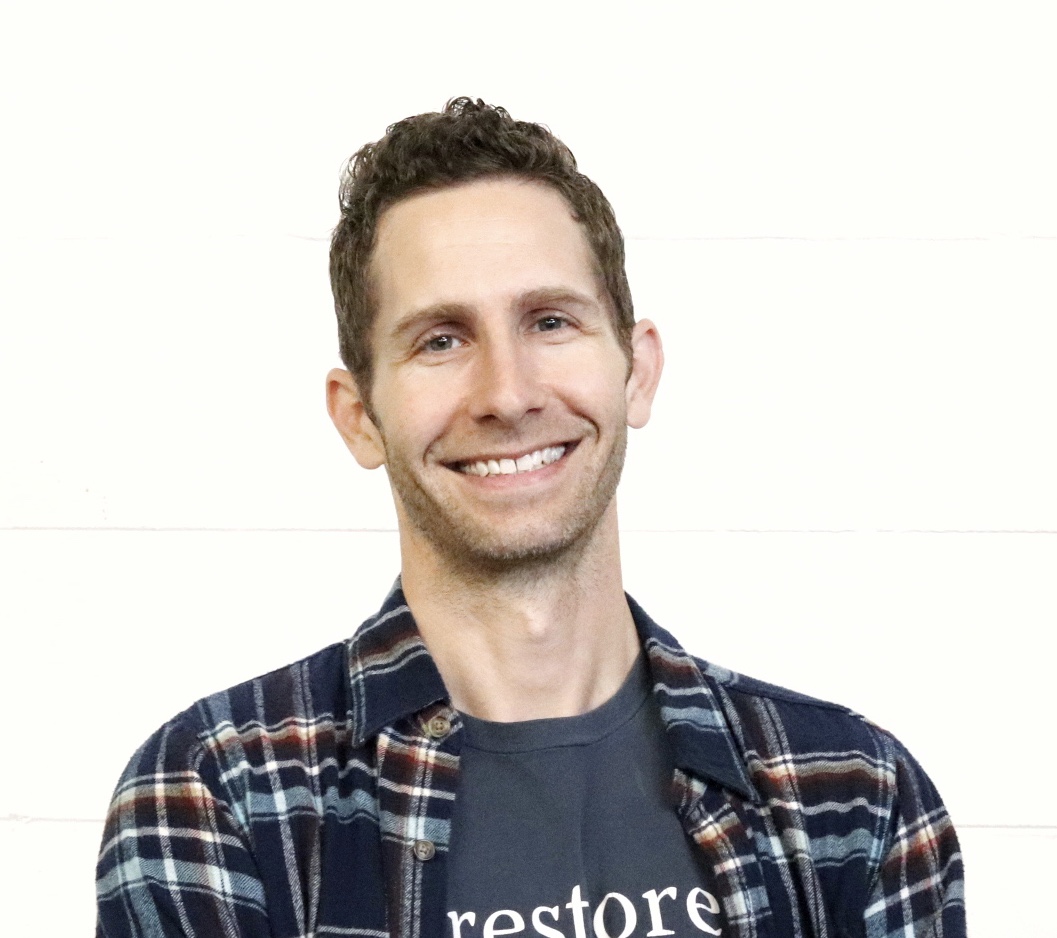 Founder & Editor-in-Chief
I love old houses, working with my hands, and teaching others the excitment of doing it yourself! Everything is teachable if you only give it the chance.