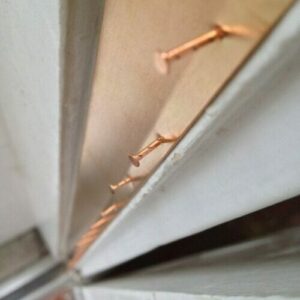 To allay your concerns that old doors and old windows can't be energy-efficient, I wanted to make sure we covered how to install weatherstripping on these openings.
Weatherstripping has changed a lot over the years. Today it is usually foam, vinyl, or felt peel and stick weatherstripping, but there is an old school way of weatherstripping that will last well over 100 years and be just as effective, if not more, than today's methods.
Spring bronze weatherstripping, while a bit more work than the peel and stick variety, provides an excellent seal to keep air, water and bugs out of your home. Bronze weatherstripping is extremely effective and durable enough to last generations.
There are several types of metal weather stripping. Some are more complicated than others and require modifications to the doors or windows. Leave those to the pros. For the average homeowner, spring bronze weatherstripping will be just as effective and it is user-friendly to install.
Buy your spring bronze right here!
Here's how to install it:
Tools Needed
Step #1 Cut to Size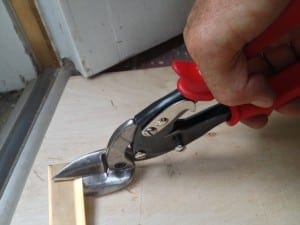 Measure the door openings and using tin snips cut the weatherstripping to length. The weatherstrip needs to go in the rabbet that the door fits into when closed. There is a flat side and sprung side to spring bronze. The flat side goes on the interior and the sprung side faces the exterior so that the door compacts it as it closes.
You'll need to cut the bronze so that it doesn't cover and interfere with the hinges or latches.
Step #2 Nail in Place
Line up your spring bronze and nail it in from the top down. Make sure you start from one end and keep the bronze straight the whole length so it does not bubble or bind in places. Also, be careful not to nail the bronze too close the the door jamb (see spacing in photo) or it may not be able to lay down completely when compressed.
Your nails should be no more than 2" apart. I prefer 1 1/2" between nails to make sure the installation is lasting.
Corners require the weatherstripping to meet at simple butt joints.
The nails should be flush with the surface. Run your fingers across them and if you feel any that are standing a bit proud, set them a bit more with a nail set.
Step #3 Spring the Bronze
Depending on how tight the existing door is in the frame, you may need to increase the spring angle on the weatherstripping.
Use a putty knife or screwdriver to gently bend the bronze to increase the tightness of the fit. Close the door and check for any gaps where you can see sunlight. If you do, open the door and bend the bronze a bit more in that section until you achieve a good seal.
Spring bronze is an excellent material for weatherstripping. Installed properly, it will never need replacing and is extremely flexible to fit almost any size gap around doors and windows.
Subscribe Now For Your FREE eBook!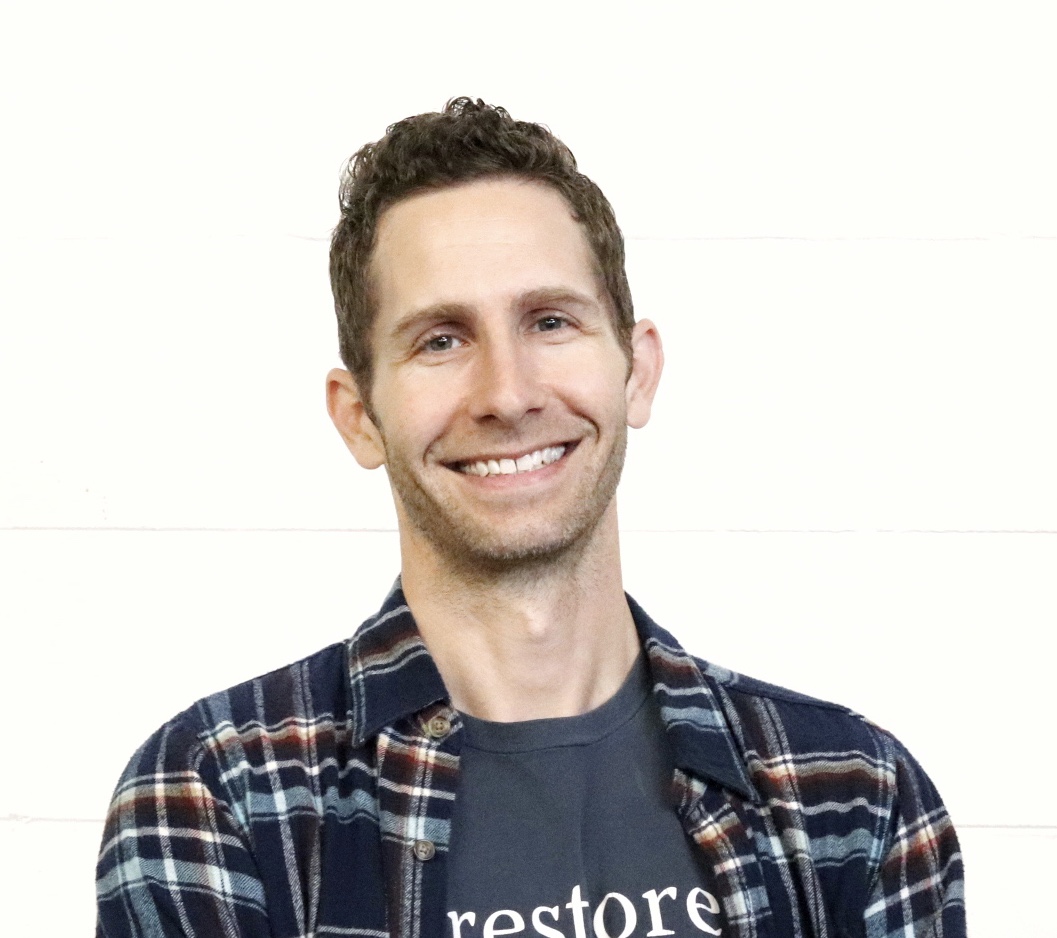 Founder & Editor-in-Chief
I love old houses, working with my hands, and teaching others the excitment of doing it yourself! Everything is teachable if you only give it the chance.