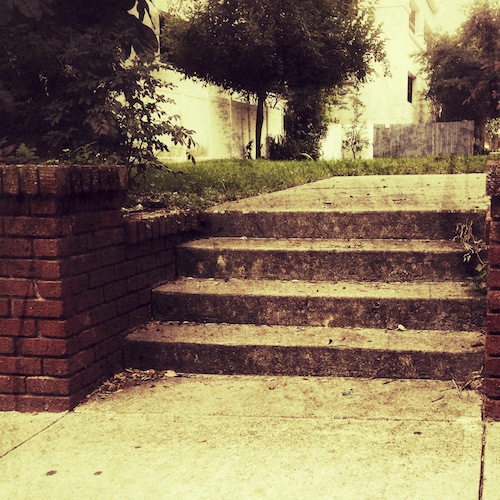 All around my town there are remnants of our history hiding in broad daylight. Hints of the past that are overlooked by almost all of us.
Too small to be of much consequence anymore, they are simply place markers to say that there once was something here. Something grand or something plain. Something we erased from our town's memory.
Stairways that lead to empty lots. Driveways to nowhere. Old addresses stamped on curbs. They evoke both a sadness and curiosity in me. Sadness that whatever structure once was there was razed and curiosity as to what it was and why it disappeared
Though I may not agree with the idea of demolishing an old building to make way for a new one, I can understand the thinking. "I love this location and hate the house." Stupid, but at least reasonable.
But these empty stairs that lead to a field of weeds frustrate my sensibilities immensely. Was this historic building so offensive that it had to be deleted with nothing to replace it?
I'll grant you that there are legitimate reasons for this like fires and natural disasters that irrevocably damage old homes and buildings beyond that point of salvation. But I'd posit that this was not the case for the majority of these historic places.
"Great architecture has only two natural enemies: water and stupid men." – Richard Nickel  Tweet this!
There is a lot of hurry up in construction (and demolition) today, and preserving old buildings isn't high on most people's list of priorities.
We live in a microwave culture and no one is interested in homes that were built with a crockpot mentality, but that is where the best stuff is found. Historic buildings painstakingly made by skilled craftsman.
History's Detectives
I'm sure that like my town, yours has empty silhouettes where buildings once stood proudly before they were lost to time. I'd say that their story is one worth telling. And if not you, who will dig through the archives and find the truth?
Does it matter? Preservation is about awareness and I believe that the more people are aware of these stories, the more they will want to save our past.
Why Preservation?
Preservation is relevant today and it should be more so. Saving our past gives direction to our future.
If we truly want to be the 'green' society we aspire to, then it takes more than solar energy and smart thermostats. Efficient use of energy is not just about building fuel efficient cars and homes. That is part of it, but that is only part of the Reduce, Reuse, Recycle triad.
Reuse of old buildings is the key to not just sustainable energy, but also maintaining the unique story and character of our cities. And when that building is beyond reusing it may just be time to recycle its contents for the next generation of buildings.
Preservation is about story telling, but instead of us telling the stories, it's our built environment that tells the stories. And those stories are what inspire the next generation of preservationists. Keep your town inspirational, save its buildings.
Subscribe Now For Your FREE eBook!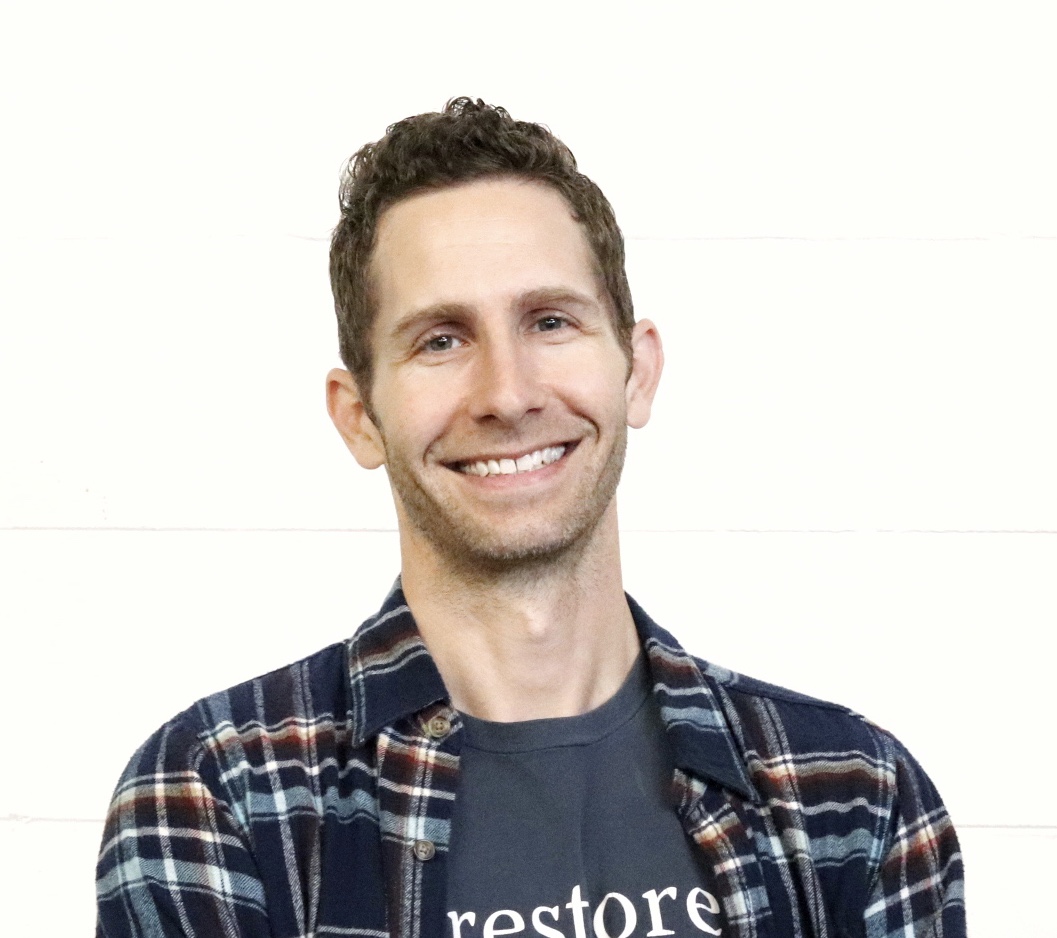 Founder & Editor-in-Chief
I love old houses, working with my hands, and teaching others the excitment of doing it yourself! Everything is teachable if you only give it the chance.