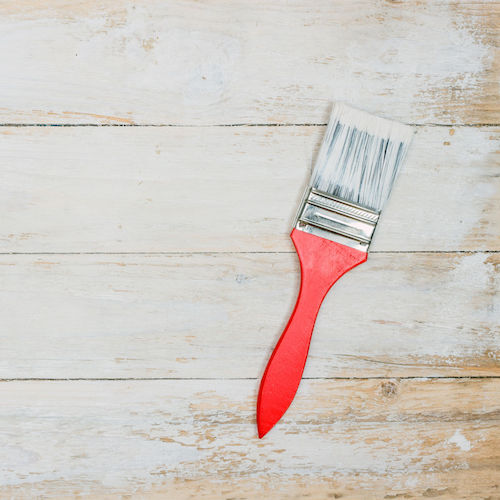 Fall is by far the best time to paint a house in most locations. The cooler, drier weather allows the paint to cure properly and also makes the work more enjoyable rather than suffering through the summer heat or spring showers.
Keeping your house painted is the best way to keep issues like rot or termites at bay and should be a regularly scheduled part of your maintenance every 10-20 years depending on your climate and the condition of your paint.
If you let a paint job go too long you run the risk of damage to the underlying structure AND increased costs for more involved surface prep. Heavy sanding, scraping and carpentry repairs can be budget busters so keeping your house painted regularly is a time and money saver.
Picking a Color Scheme
Before you do anything you need to start shopping for colors. Today there is an almost endless choice of colors for house paints. I have put together a listing of dozens of historic paint palettes and manufacturers on my free resource page Historic Paint Colors to help you find the right colors for your house.
While you should start with color swatches nothing beats seeing the color actually on the house. Once you have some ideas of the colors I would have your house virtually painted. Virtually? That's right, it's a pretty cool process you should definitely try!
My friend Ken over at OldHouseGuy.com offers Virtual House Painting where you send him a picture of your house and he photoshops your color choices on the house so you can see exactly what your colors will look like. The cost for the service ranges from $375-$425 usually and only takes a couple days. Bonus: Get $50 OFF any Virtual House Painting if you my mention my name when you book!
That is a sound investment to make sure you or your painter have a perfect template to work with. Virtual painting helps avoid mistakes when the painter is wondering where one color stops and another color starts and makes the painting process go off without a hitch!
Prepping Like a Pro
My grandfather was a painter and he always told me "the paint job is in the prep." Anyone can slap some paint on a wall but only a meticulous person can make it last a couple decades. The secret to a lasting paint job is the proper prep. I'll go through the steps we use for the best preparation and therefore best looking, longest lasting paint job you can get.
If your house was built before 1978 you'll first need to test for lead paint. If the test comes out positive then you'll either need to hire an EPA certified professional who has been properly trained in dealing with lead paint or you'll need to follow the precautions listed in my post Working Safely With Lead Paint in an Old House.
Applying The Paint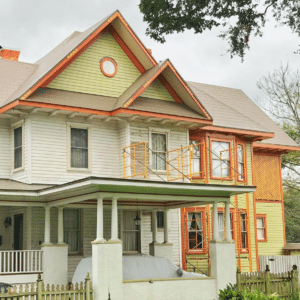 You're almost there! If you've done all the extensive prep we've talked about, your house probably looks like a mottled mess, but that's all about to change. Here's just a few tips for the main attraction.
Buy quality brushes and quality paints. You

DO

get what you pay for!

Start your painting from the top and work down to avoid repainting any spills or splatters.

Try to avoid painting in direct sunlight because it can cause poor adhesion and uneven drying.

Clean up spills and drips quickly before they dry.

TWO Coats! One coat is not enough to protect your house from Mother Nature.

Follow the manufacturer's guidelines for drying time between coats and don't rush re-coating even if it feels dry to the touch. Hurrying the 2nd coat is a sure fire way to get peeling paint that doesn't adhere.

Cold or humid weather will slow your drying time so adjust accordingly. If temps are forecast to fall below 50 degrees then it's best to hold off on painting until you can have temps consistently above that threshold.
There you have it! The right way to paint your house. Don't settle for a bargain basement paint job because the short term savings inevitably ends with greater long term costs. As with anything, doing work the right way is expensive and time consuming, but in the end very satisfying.
Paint brushes up!
Subscribe Now For Your FREE eBook!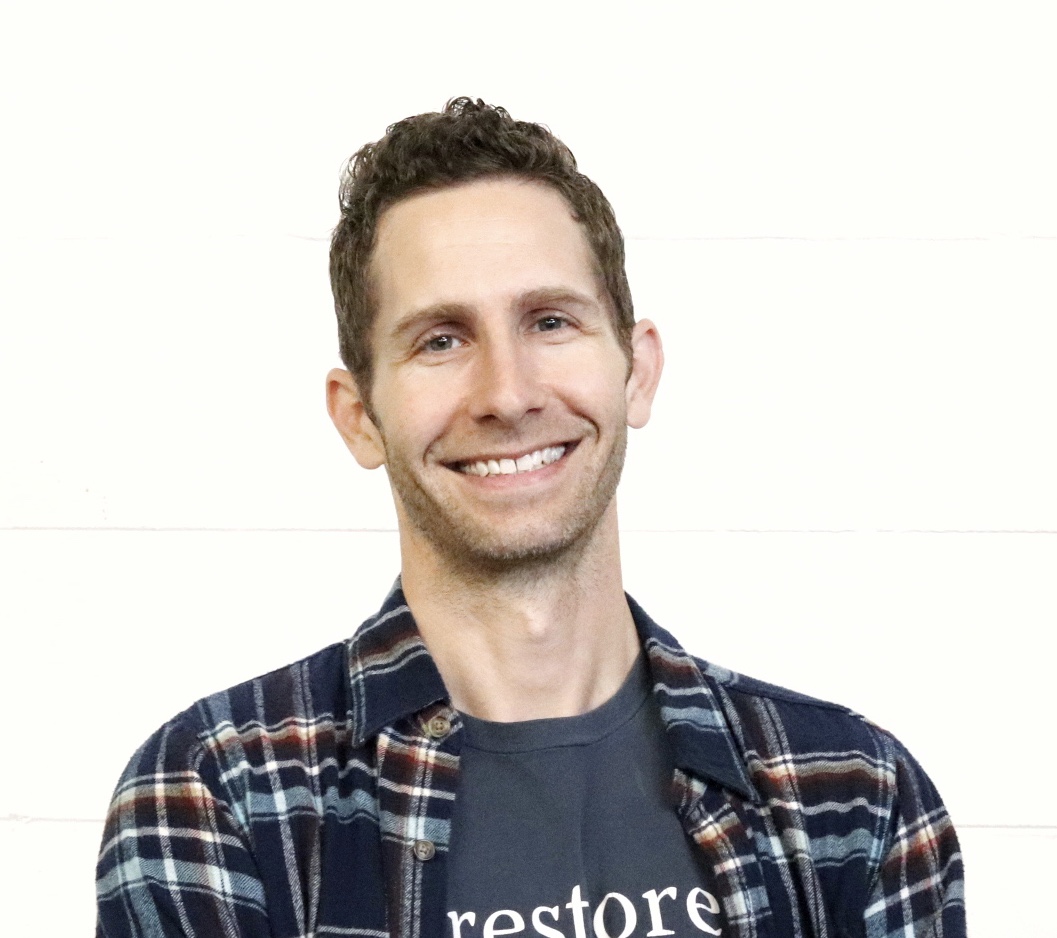 Founder & Editor-in-Chief
I love old houses, working with my hands, and teaching others the excitment of doing it yourself! Everything is teachable if you only give it the chance.