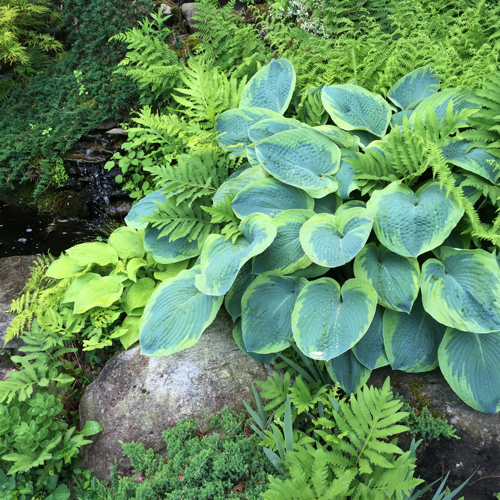 If you live in an old house like me you understand the joy of mature landscaping and towering trees. While I love the shade in the summer to keep my cooling bills down the lack of sun severely limits my planting options for my garden. So I wanted to share some of the best plants for a shade garden that I have found success with.
Shade gardens are a different animal. Without the sun's major influence you have to be careful about over watering since things down't have the chance to dry out as quickly.
You also have to think about how much shade you really have since some shade garden plants like ferns are fine with no direct sun and others need at least a few hours of dappled or direct sun to thrive.
In this post, I'll give you some great options for any shade garden that you can feel confident trying. Since each climate and garden is so different it may take some trial and error but these will be some of the best plants for a shade garden.
1. Foamflower
This North American native plant is a tough survivor with gorgeous flowers. The leaves are lobed and heart-shaped with delicate frothy flowers, making it a wonderful addition to any garden. It is a semi-evergreen perennial that can add year-round color if you live in a mild or warm region.
Foamflowers grow best in dappled sunlight. This mimics the forest habitat it is native to. However, they can also survive in deep shade. You can plant them in rock gardens, as a groundcover, or in containers. You can also add variety by planting with other spring-blooming plants.
Foamflower grows best in zones 3-8.
2. Hostas
Hostas are one of the most popular, hardy, and versatile shade plants. Hostas can grow in many different sizes, from as small as a teacup to as large as a tire. While hostas are known for their large heart-shaped leaves, they come in a variety of colors and patterns.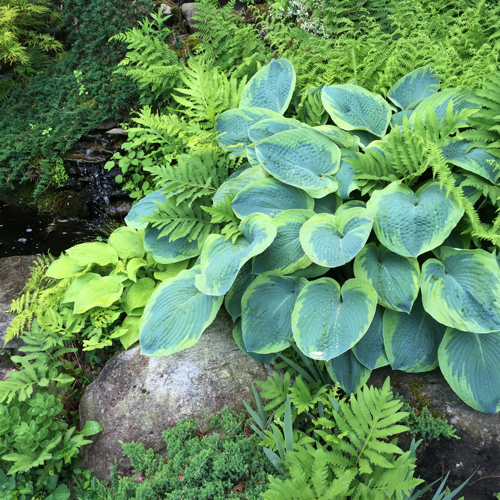 Known as the queen of the shade, hostas can grow well even in deep shade, difficult ground, and colder zones. However, they need plenty of water and will grow best in rich soil. When planting them, make sure to know how big your hosta will get so you don't crowd it with other plants. Other woodland plants work well with hostas.
Hostas grow best in zones 3-9.
3. Hydrangeas
A very popular and beautiful flower, hydrangeas are a shade garden classic. This perennial shrub grows large bunches of flowers that come in a huge variety of colors. You can also shape them to create a great border or topiary-like tree accent for your garden.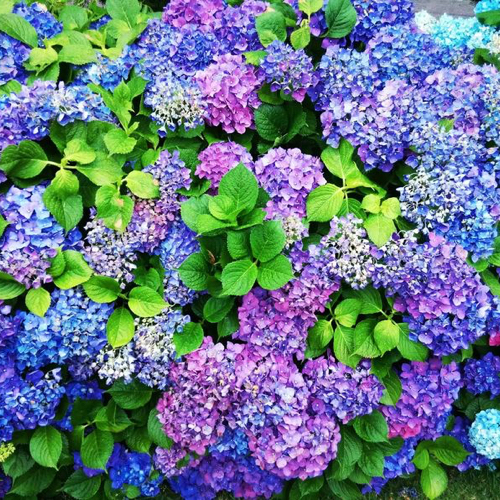 Hydrangeas grow best in dappled sunlight and bright shade. They will make a great mixed border or as screening along a property border.
You can also grow them as an accent, even planting smaller hydrangea bushes in containers. Like hostas, hydrangeas need rich amended soil and plenty of water. One of the coolest things about hydrangeas is that the pH of your soil will change the color of your flowers from pink to a deep blue.
For blue flowers, the hydrangeas need an acidic soil with a pH of 5.5 or lower. For pink flowers, they need neutral to alkaline soils (pH 6.5 and higher). Or if you are a very careful gardener you can get the best of both worlds with a mix of blue and pink flowers on the same plant with a pH between 5.5 and 6.5.
Hydrangeas grow best in zones 4-9.
4. Foxglove
If you are looking to add a cottage vibe, foxglove creates a fantastic look to any garden. These flowers grow on tall elegant stalks with bell-shaped flowers. The plants can grow between three and eight feet tall. They bloom in late spring and summer to create a colorful spray of flowers.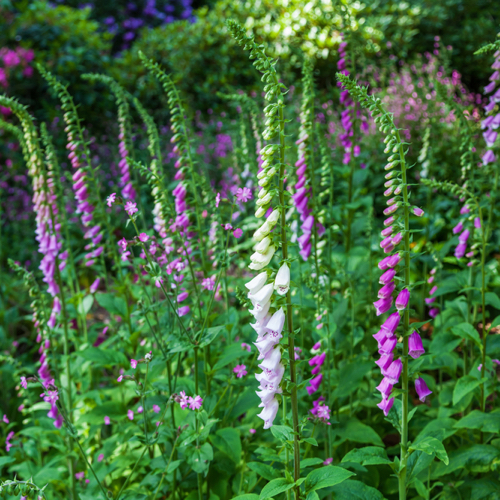 When planting, consider an area of your shade garden that gets partial-day sun. You should also know that the most common types of foxglove are biennial, meaning they produce flowers in their second year. However, they do also self-sow, allowing them to fill the gaps in your garden. They grow best in rich, moist soil.
Foxglove grows best in zones 4-10.
5. Witch Hazel
One plant to add to your garden is the Witch Hazel tree. This understory tree can grow up to 15 feet tall and wide, you will enjoy the delicate flowers even in the dead of winter. It has a vase-like structure with ribbon-style flowers. Once you have it established, it requires very little care. Witch hazel is also a useful plant for medicinal purposes.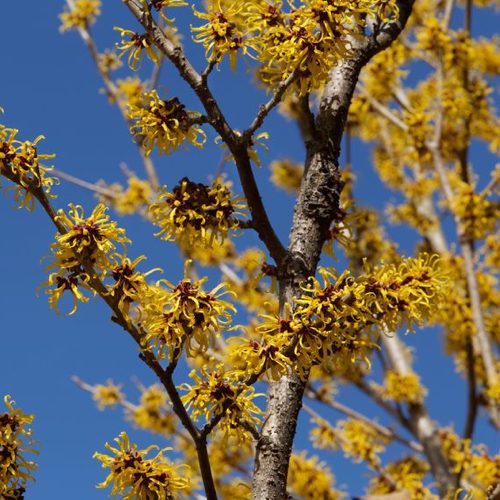 The leaves, twigs, and bark can all be used for their soothing properties and are especially good for treating minor wounds, scratches, and insect bites, sunburn , and poison ivy. Witch hazel helps reduce inflammation and speeds up the healing process. Here is a great post for making your own Witch Hazel remedies.
This shrub can be grown as a beautiful accent to your garden, whether your garden is close to the house or not. It can grow well even in small spaces and smells wonderful. Pairing it with other winter plants works well.
Witch Hazel grows best in zones 5-8.
6. Australian Tree Fern
Here's one just for the southern gardeners. The Australian Tree Fern is a beautiful accent to any southern garden as long as it is kept safe from freezes. The gentle fronds unfurl as they grow and reveal a beautiful texture.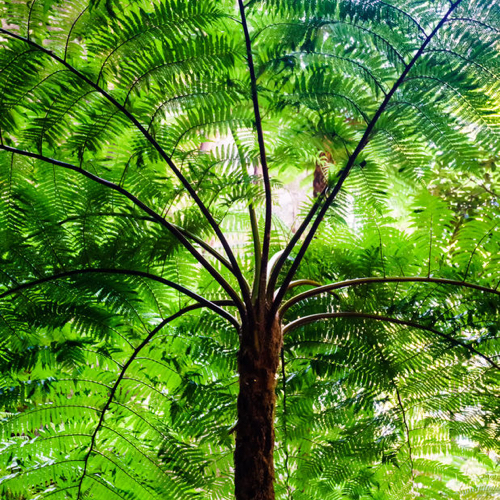 Tree Ferns are evergreen and thrive in bright, indirect light, and moderate to high humidity. Hello Florida! They're slow growers to about 15 feet tall by 8 feet or more wide. They are a perfect option for an understory tree to add some visual interest between the tall canopy and the more typical plants for a shade garden that are low growing.
They do well in containers which can expand their hardiness into cooler climates as long you can bring it indoors during the winter.
Australian Tree Ferns grow best in zones 9-10.
Maintaining a Shade Garden
While many shade plants are relatively easy to maintain, they do have different needs than full sun gardens. Without the direct sun, they are less protected from fungal infection, pests, and diseases. You should also feed any trees in your shaded garden every six months to keep them from losing out in the competition with other plants.
Shaded areas need to be watered carefully, too, as overhead canopies can often block rain, but you should be careful not to overwater. Creating a wet environment in shade can be an invite to fungus and other pests. The best way to prevent this is to water your plants in the early morning and only water the soil to keep the leaves from being wet.
With a shade garden, you can create a gorgeous look to your home. These six plants for shade gardens are just a few of the many options, but all of them will look stunning in any yard. Don't fall for the myth that because your yard isn't drenched in sun you can't have a beautiful garden.
Subscribe Now For Your FREE eBook!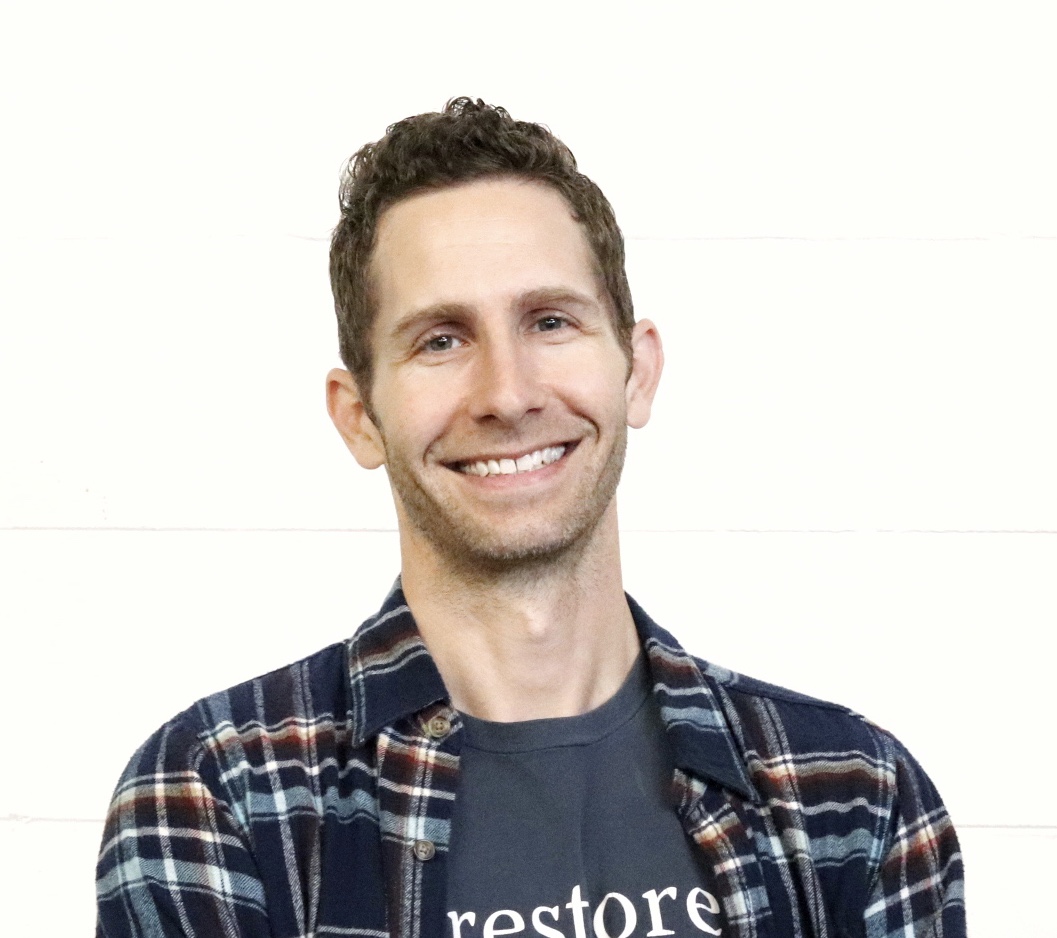 Founder & Editor-in-Chief
I love old houses, working with my hands, and teaching others the excitment of doing it yourself! Everything is teachable if you only give it the chance.