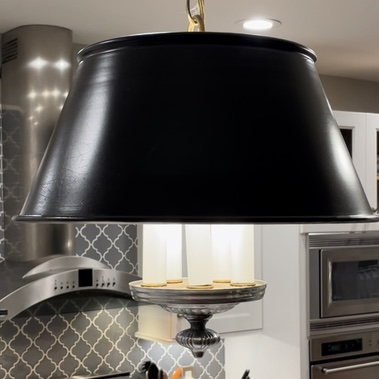 When we moved into our new house we inherited a lot of fixtures that were nice, but not exactly what we would have picked out. My wife and I decided to make some simple changes to things to bring them more into line with the look we wanted, but didn't want to spend a ton on new fixtures until we really had a feel of what we wanted.
One of the things on our list that we decided to tackle first were some pendant lights over our kitchen island. These lights had a decent silver lamp shade, but we wanted something different and didn't want to spend a ton of money.
How could I change the look and do a quick lamp revamp? I contacted my friends at Krylon with my idea and they were all for it and generously decided to sponsor this post.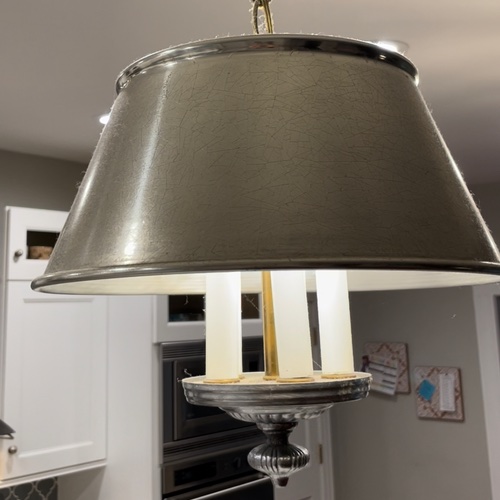 I grabbed the lamp shades off these lights and wiped away the dust and grime from 8 years in a kitchen using a rag moistened with TSP. I set them outside on a drop cloth on a calm day and grabbed a can of Krylon Fusion All-in-One spray paint in satin black from my local hardware store and went to town.
I taped off the top of the lamp shade with blue tape to keep overspray from getting into the inside and sprayed an even coat of Krylon on the shade. Working around in a circle to keep from overlapping was a little different from any project I've sprayed before, but I was able to get good even coverage with one coat.
The paint was dry to the touch in 20-mins, but I waited two hours before handling the lamp shades like Krylon recommends. I dropped them back on the lamps and ba-da-boom! There was now a different feel to our island pendant lamps for the cost of a can of Krylon spray paint and a little masking tape. Eat your heart out inflation!
If you've got a creative streak, Krylon spray paints are a great way to change the look and add a little inspiration to projects around your house on a budget even a college student can afford. What projects could use a little inspiration around your house and what could they become if you gave it a little thought?
Subscribe Now For Your FREE eBook!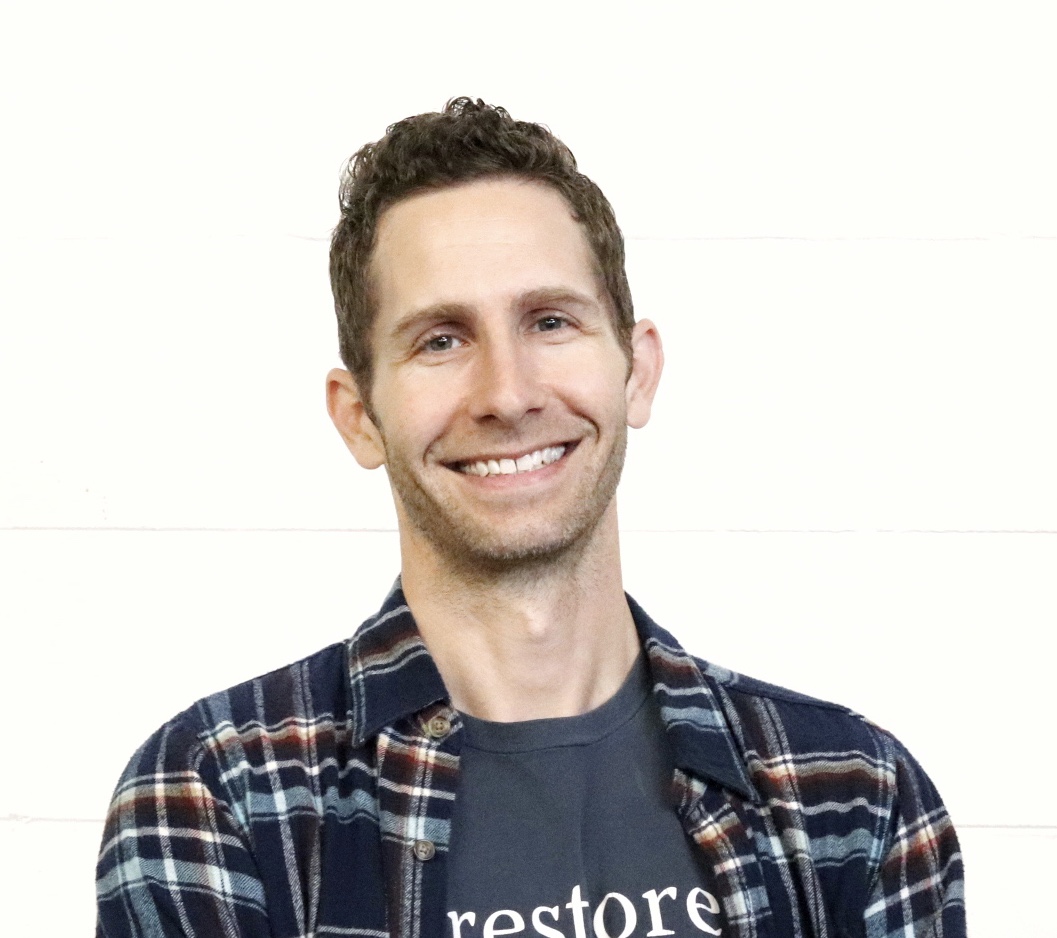 Founder & Editor-in-Chief
I love old houses, working with my hands, and teaching others the excitment of doing it yourself! Everything is teachable if you only give it the chance.