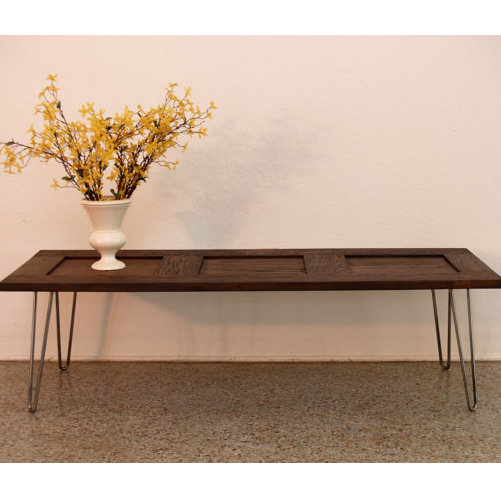 My good friend and employee Mark Akers not only helps me run a smooth shop as my production manager, but he also moonlights making furniture with a story.
Mark takes pieces of old buildings like doors, flooring, old timbers, hardware and anything he can get his hands on, and gives them a second life as new "old" furniture. Sometimes he makes things that are inspired by his own creativity and other times he makes commissioned work for people who want something specific.
I wanted to share a recent project of his with you because it was from a restoration job that we just completed at the 1926 Orlando Amtrak Station.
Mark never makes the same project twice, so every piece is a one-of-a-kind original. This table is available for sale in his Etsy store right now.
Mark pulled some old oak doors down from the abandoned bathrooms at the station that were going to be thrown away and turned them into a fantastic mid-century coffee table. Here's how he did it:
The Table Top
Turning an old door into a table top is one of the easiest salvaged projects you can do and yields some great results.
Start with an ugly old door that needs a little love like this white oak bathroom stall door from 1926 and start sanding until you get back down to healthy wood.
In this case, Mark worked 40, 60, 80 and 120 grit sandpaper to get a healthy and smooth wood surface.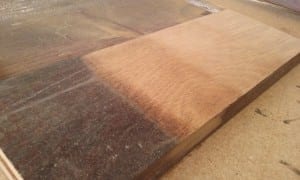 There were a few checks in the wood that needed filling which he used Minwax High Performance Wood Filler. You can read more about finding the right wood filler in my post The 7 Best Products to Patch Wood.
After sanding the door smooth and cleaning off the dust, Mark finished the wood tabletop with a couple coats of Rubio Monocoat in charcoal color. Rubio is a simple to use finish that leaves a very close to the wood feel without leaving your project coated in plastic like polyurethane does.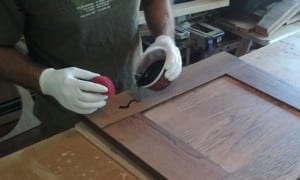 Rubio stains and seals in one coat (hence the name Monocoat) to protect and beautify the wood. And it's not just for table tops, but can be used to refinish wood floors as well. Learn more about Rubio by clicking here.
The Hardware
Once the table top was finished he found some great reclaimed
hairpin legs that just needed a little cleaning. To do that, he used a wire wheel on a bench grinder to clean the rust and old paint off.
Once the rust was off, he gave the legs a bath in Ospho which is a great product for treating rust to render it inert.
After treating the rust, he used the wire wheel again to really give them a shine and coated them with Penetrol which is not only a great additive for oil-based paint but also doubles as a protective coating for metals.
If you're interested in purchasing this table or other salvaged projects, visit Mark's Etsy Store.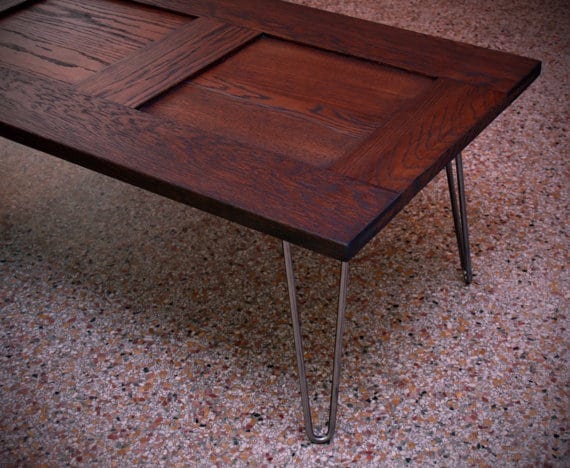 Subscribe Now For Your FREE eBook!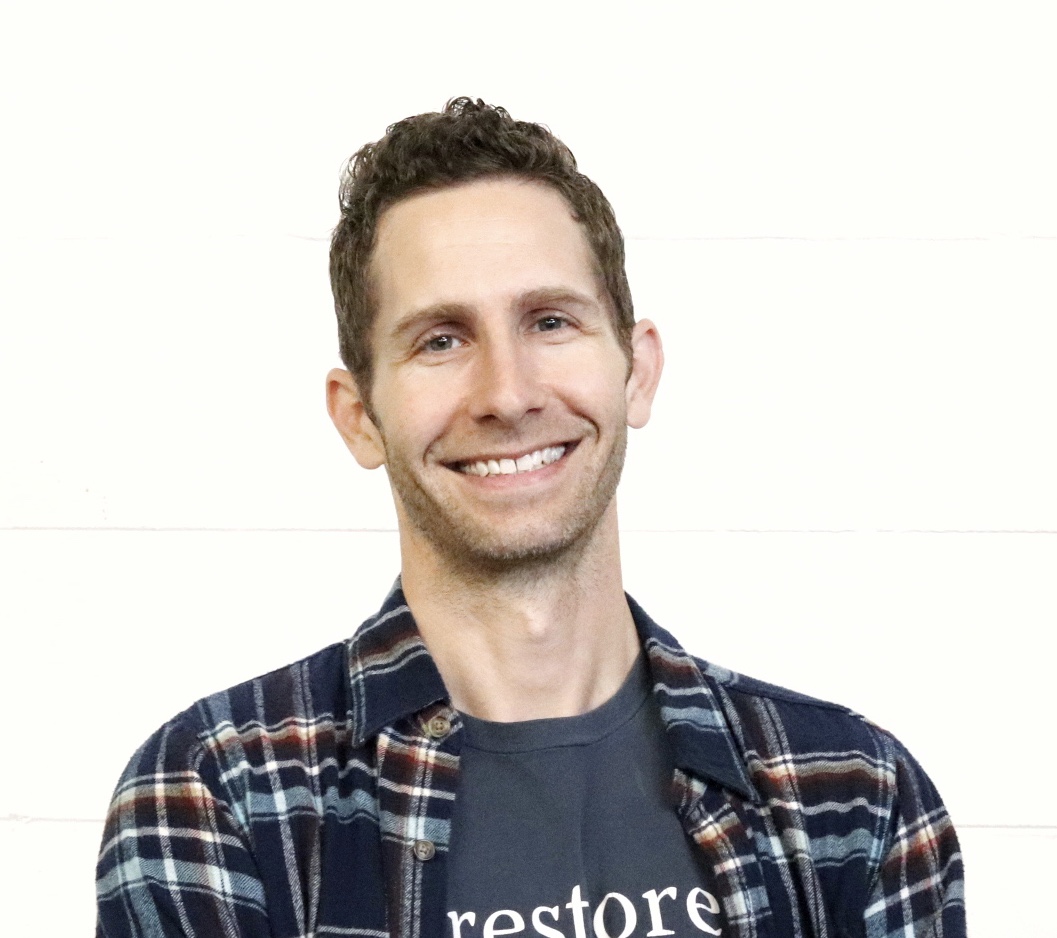 Founder & Editor-in-Chief
I love old houses, working with my hands, and teaching others the excitment of doing it yourself! Everything is teachable if you only give it the chance.