History
So far we've talked about the Orlando neighborhoods that have been officially designated as historical districts, but there are plenty of neighborhoods in the metro area that are historic in nature, but not officially designated as such. This week we're taking a look at the Lake Formosa Neighborhood on the north side of downtown.
The area around Lake Formosa was first settled in 1880 by a Philadelphia attorney named James M. Wilcox who purchased a 40 acre plot of land, where the current TD Waterhouse is, to build The West End Hotel which burned to the ground in 1887. Soon after, the South Florida Railroad came to the area in 1881, and established a new stop on the west side of the tracks
 near present day Princeton St. The stop was named "Willcox" even though its namesake was spelled with only one "L."
In 1887 the Village of Willcox, with its 125 residents, was renamed Formosa. Later that same year, one of the first post offices in the area was established in a small general store located at the intersection of Orange Avenue and Princeton Street and owned by Frank E. Bosse. The post office remained in operation until 1907, when free rural mail delivery was established to serve the area.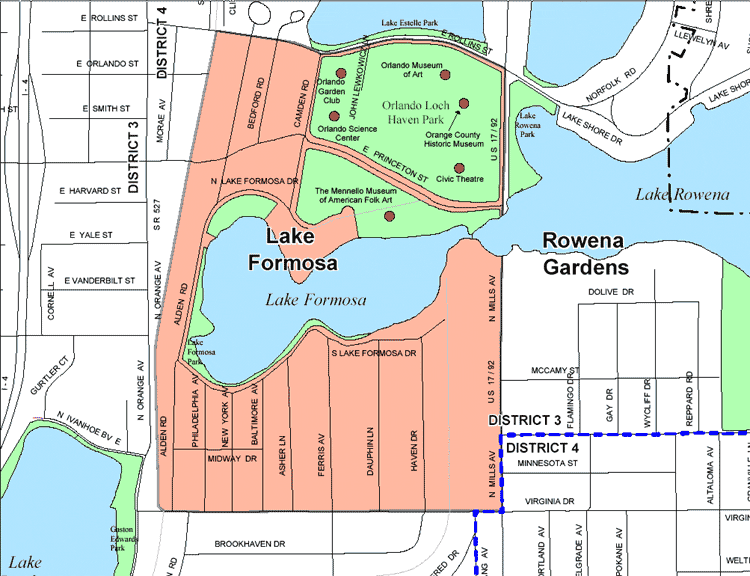 The first subdivision in the neighborhood was Idlewild Park in 
1911. This was north of Virginia Drive and included Chicago Ave.
(now Alden Road), Orlando Ave. (now Philadelphia), New York Ave.,
 and Pennsylvania Ave. (now Baltimore Ave.). Idlewild Park was
 replatted in 1917 and again in 1923. The original plat in 1911 
showed extremely large lots and a proposed trolley line on Chicago Ave. and Virginia Dr.
The neighborhood grew significantly during the Florida Land Boom of the 1920′s and other areas were quickly 
platted to keep up with the growth.
In 1924 there were two grocery stores on Virginia Drive: Barfield's
 (owned by W.A. and his wife Clyde, who lived on Dauphin) was near 
Lake Ivanhoe, and Cottage Grocery was near Mills. Also in 1924,
 there were 5 residences in addition to a building supply company
, The Kissam Newell Supply Company, on Chicago Ave. (Alden Rd.) And in 1926 Virginia Drive became the first street in the neighborhood to be paved with bricks and get streetlights.
In 1925 the Town of Formosa was annexed by Orlando and a nearby citrus grove, Loch Haven Grove, came under the authority of the City's parks department. Loch Haven Grove would later become a master planned Science and Arts Center in 1956.
Today
Lake Formosa and Loch Haven are small residential neighborhoods with big commercial neighbors. Loch Haven is almost entirely made up of the sprawling Florida Hospital complex and Loch Haven Park which is home to the Orlando Science Center, Orlando Museum of Art, Orlando Fire Museum, Orlando Repertory Theatre, and Orlando Shakespeare Theatre today and also hosts the largest Fringe Theatre Festival in the country every May.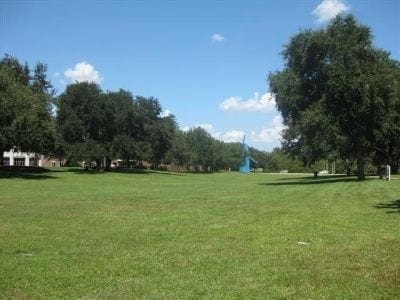 An interesting fact about the layout of neighborhood…In the middle of Loch Haven Park there is a wide green belt running all the way to Mills Ave. This field exists because Princeton St used to follow this route to dead end into Mills instead of the further south route that it takes today.
The neighborhood also is home to a small antiques district along Orange Ave. and a warehouse district along Alden that today is filled mostly with local artists, dance schools and antique dealers.
The homes in this area were built mainly in the 1920s and later and are almost entirely small frame vernacular and bungalow style homes with many ranch style homes built in the 1950s. The residential areas are quiet, out of the way streets shielded from the busyness surrounding them due to their close proximity to downtown Orlando. Full of small fixer-uppers with great potential and a great location it is a wonderful place for singles and young couples to find a stunning little gem to make their own.
Subscribe Now For Your FREE eBook!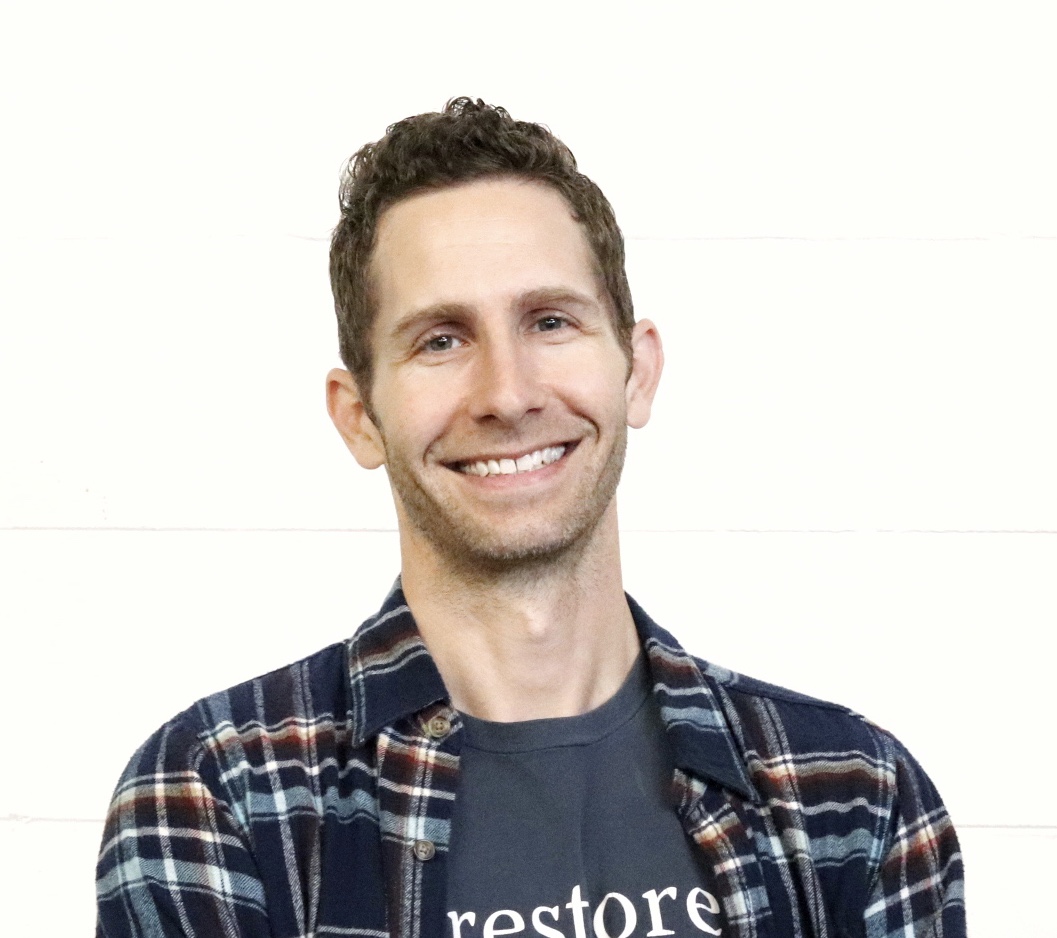 Founder & Editor-in-Chief
I love old houses, working with my hands, and teaching others the excitment of doing it yourself! Everything is teachable if you only give it the chance.