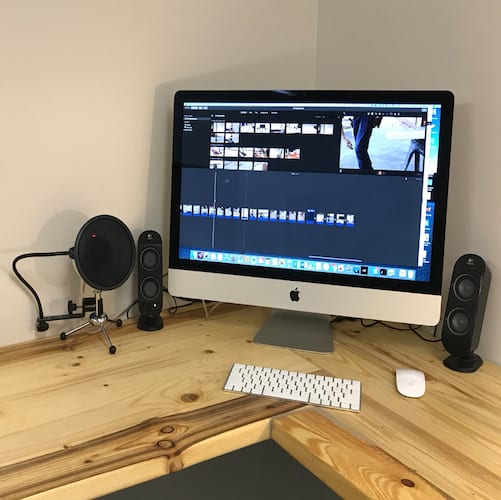 I know this isn't an old house related post, but sometimes we all need a break from all the scraping and fixing to do a little something different to get our creative juices going. That's exactly what this week's post is all about. A few months ago, my company expanded into new offices and I finally got my own office after almost 9 years in business!
I decided to celebrate by building the perfect desk for my needs. I've never had enough space for all the things I needed to do, and now I do with this awesome and simple to build DIY standing desk. This desk can be built by anyone at almost any skill level and does not require any complex joinery or big woodworking tools. Sure, the tools will help, but they are not necessary.
My goal was to put together a tutorial for something entirely simple and functional and since standing desks are all the rage, I decided to jump in the deep end and commit to using a standing desk. So far I have loved it and if you haven't used a standing desk, I highly recommend it.
DIY Standing Desk
If you know me you know I am drawn to simple and beautiful things. I think the world and all our "stuff" has gotten needlessly complex so if I am going to build anything it has to be simple and form will always follow function. My DIY standing desk is the epitome of that!
I choose 2×6 spruce framing lumber for the surface and picked out some of the most colorful (and straight!) boards I could find. Yes, this is just basic framing lumber for a desk surface, but I wanted to have a rough industrial style to my desk and this lumber was a big part of it.
The other main element that I purchased for this desk were 3/4″ galvanized steel pipe with threaded ends for the legs. I attached this to a 3/4″ floor flange to act as a foot for the legs of the desk and then painted the whole assembly black with some Rustoleum High Performance Enamel Spray Paint.
How I Built It
In this post, I'll walk you through just the basic steps since I have included a video of the process below that is a much more detailed description of how and what I did. Check out that video and it will show you exactly how you can build one of these desk yourself.
Step 1 Prep the Wood
I needed to rip the 2x6s down, so, I had nice straight edges suitable for gluing up. So, one pass through the table saw was all that was needed. Then I ran it through the jointer for one pass to clean off the mill glaze and level out what would be the finished side of the desk. Once I had all my pieces ready, I laid out my desk to check everything before gluing up.
Step 2 Glue Up
Using Titebond II I quickly glued up all the boards and clamped them to sit overnight and cure. This was a corner desk so I only glued the edge grain and assembled each individual side of the desk I would have to join the two halves later. Once the glue was dry, I took the clamps off and cut each piece to length with a circular saw.
Step 3 Assembly
It was then time to put the two halves of the desk together, and for this, I used the simplest method I could think of. I cut a piece of 7/16″ OSB and attached it to the bottom of the two halves with wood screws spaced every 3 inches to act as a flitch plate and tied them both together. It was a little bit of a test to see if it would actually work, but it has worked well for months of use, so I'm pleased so far.
Step 4 Sanding
I must have sanded for hours, because this desk was too large to run through my thickness planer, but eventually I got it level and smooth and looking like I wanted. I put nice rounded edges on the desk for extra comfort on my arms when sitting there for long hours working.
Step 5 Finishing
I used my own special oil-varnish blend that I mix up from time to time. It's a mixture of boiled linseed oil, mineral spirits and satin polyurethane and it works great to strengthen and beautify the wood. You can read about how I make it in my post How To: Make Your Own Wood Finish. After that had cured, I applied one coat of Minwax Paste Finishing Wax to the surface to give a nice glow and added protection.
Step 6 Install
I had to have help for this one since this monster was so stinking heavy. Basically, I installed ledger boards along the wall that I screwed into each stud and that gave me a sturdy base to rest the desk on. I then installed some simple metal brackets to attach the desk to the ledger so it didn't move around or fall off the ledgers which would be carrying the majority of the load. Lastly, I attached the galvanized pipe legs at either end of the desk.
The result has been an awesome and extremely DIY friendly desk that I truly believe anyone can build. Check the video out above and let me know what you think.
Subscribe Now For Your FREE eBook!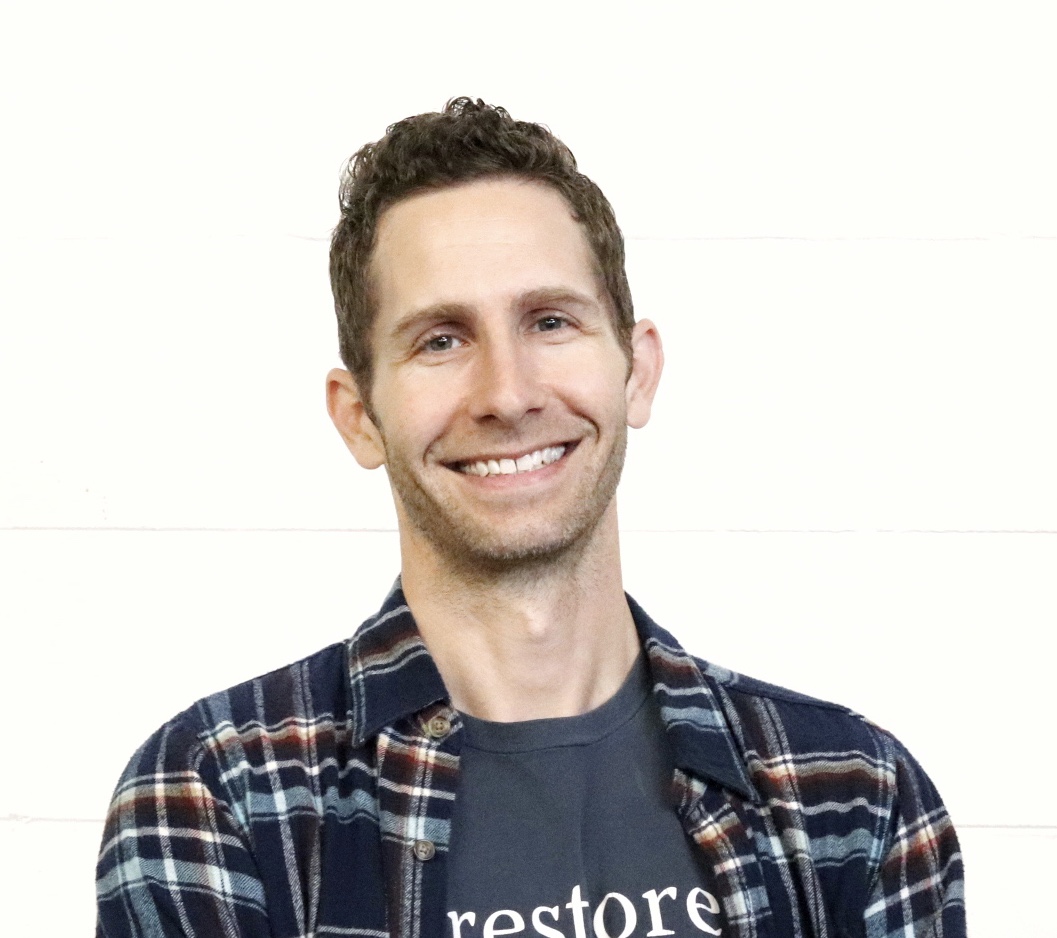 Founder & Editor-in-Chief
I love old houses, working with my hands, and teaching others the excitment of doing it yourself! Everything is teachable if you only give it the chance.