Popcorn ceiling removal is a surprisingly simple DIY project for any homeowner. It is not difficult or expensive to do, but it is messy. This post will show you everything you need to remove a popcorn ceiling with ease.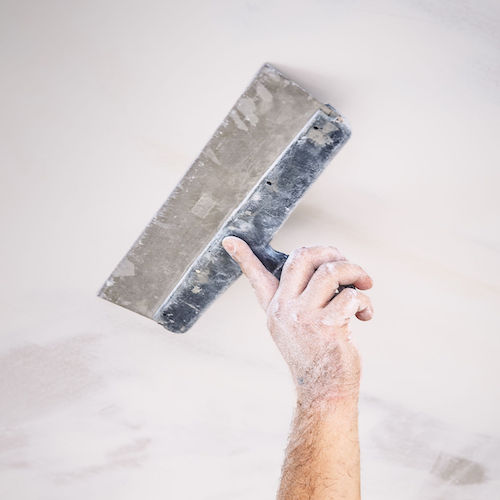 Popcorn ceilings came to prominence in the 1950s and 1960s and were a very popular ceiling treatment in homes across America. They became popular because of their inexpensive price tag and ability hide most ceiling imperfections. Rather than applying 3 coats of mud (joint compound) and sanding to perfection, builders could apply just one coat and then spray this thick covering over everything.
Once the 1980s were over, popcorn ceilings fell out of fashion along with leg warmers and, sadly, parachute pants. While I may break out my parachute pants to buck style trends occasionally, there is no love lost between most folks and their popcorn ceilings. Most of us want them gone and are willing to pay, but the truth is that you can do this yourself if you're not afraid of getting a little messy.
Popcorn Ceiling Removal
Caution: Prior to the Clean Air Act of 1978, popcorn ceilings often contained asbestos, but just because your popcorn ceiling was installed in 1980 doesn't mean it is free of asbestos. Suppliers were allowed to use the remaining inventories of asbestos containing materials until they ran out. If you have any questions about whether your ceiling contains asbestos, you should have it tested by a local facility before doing any work.
Popcorn ceiling removal doesn't require much skill, just a lot of prep if you want to keep things clean. I'll walk you through the best way to get all that old popcorn off and not spend the rest of the year picking it out of your carpet. The right tools are pivotal for popcorn ceiling removal.
Tools Needed:
2 mil. or thicker Plastic Sheeting (lots of it)
6″ Drywall Knife
Masking or Blue Tape
P100 or N100 Dust Mask
Safety Glasses
Canvas Drop Cloth
Ladder
An Old Hat
Step #1 Mask off EVERYTHING
Seriously, this is a messy process. Get all of the furniture out of the room. Put a layer of plastic on the floor and then put the drop cloth on top of that. Without the canvas, you'll be sliding all over the place when any wet popcorn comes off. Tape plastic sheeting around the entire perimeter of the room at the top of the walls to keep the walls, windows and doors clean.
Step #2 Wet the Ceiling
Fill the pump sprayer with water and spray the ceiling down to wet the popcorn. This will allow for easier, more dust-free removal. You want the popcorn to be good and soaked but not so much that it affects the drywall underneath. A garden hose is not the right tool for this. You'll have to let the ceiling sit for about 10 mins before scraping it off. Only wet as large of a section as you can work with. If you have a helper, one person can spray the ceiling as the other removes the popcorn. Find a system that works for your situation. Start with a 10 SF section and see how that works and then go up or down from there.
Step #3 Scrape it
Using the ceiling texture scraper, scrape the popcorn away. This unique tool allows you to attach a trash bag to it so that as you scrape the unwanted popcorn ceiling falls cleanly into the bag. It works well, not perfect, but it's much cleaner than trying it without the bag. It takes a little bit to get used to the tool. Be careful not to gouge the drywall underneath. Use the drywall knife for the smaller nooks and crannies that you can't get the texture scraper into.
Step #4 Sand it
Underneath the popcorn ceiling, you might find a fairly rough coat of drywall mud. It will likely need some sanding to smooth it out. Use a pole sander to smooth this out. If you had a plaster ceiling underneath the popcorn, you may find some chips and gouges that need repair. You can learn how to repair damaged plaster here.
Step #5 Skim Coat it
To get the ceiling finished and looking nice, you can either skim coat I prefer using a mix of veneer plaster and joint compound called Modern Plaster, or touch up and patch any rough spots.
Step #6 Prime and Paint it
Especially if there are any stains on your ceiling, use a good stain-blocking primer and then a couple coats of flat ceiling paint. Ceiling paint is extra flat in sheen to hide imperfections and covers very well at an affordable price.
Step #7 Clean it
This is the fun part. Since you took the time to plastic off and cover everything clean up is a cinch. Just roll up all the plastic and put it in a garbage bag. Voila!
There you have it! Popcorn ceiling removal complete and the 1980s have been banished from your old house. You deserve a well-earned shower and the rest of the night off!
Subscribe Now For Your FREE eBook!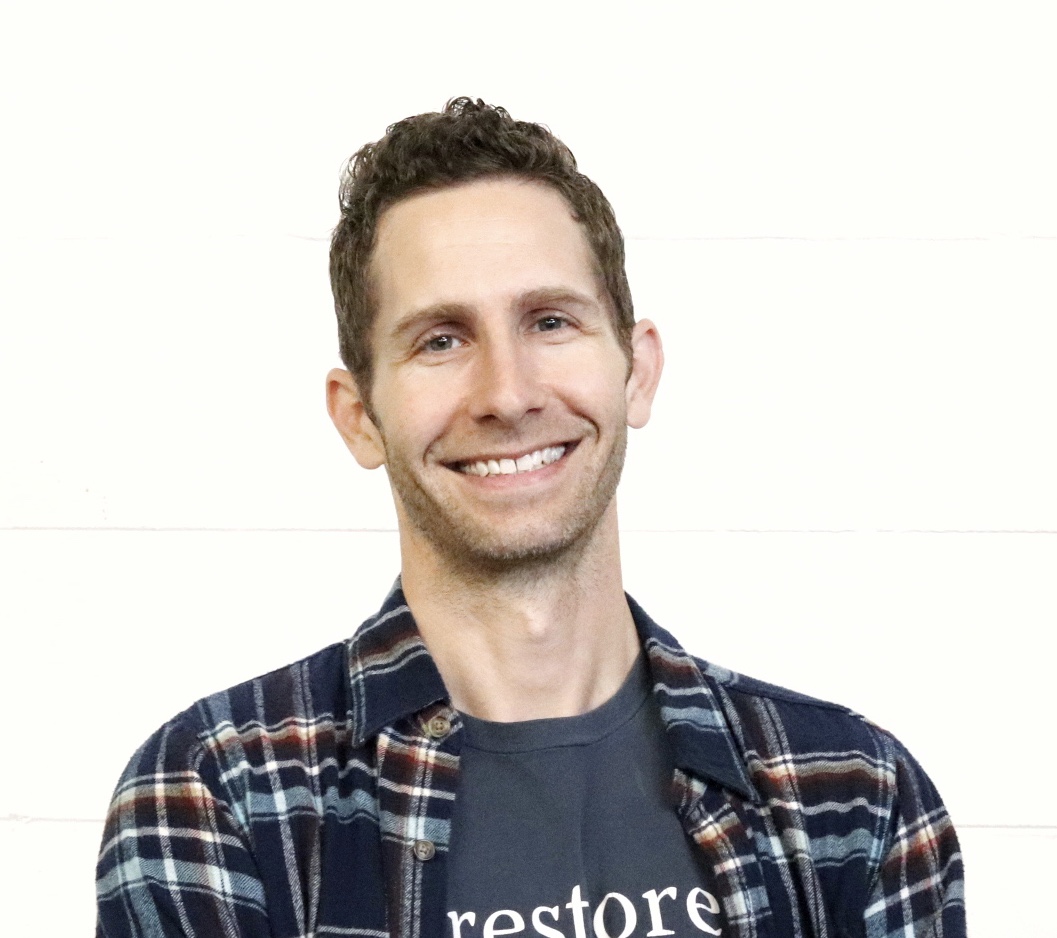 Founder & Editor-in-Chief
I love old houses, working with my hands, and teaching others the excitment of doing it yourself! Everything is teachable if you only give it the chance.