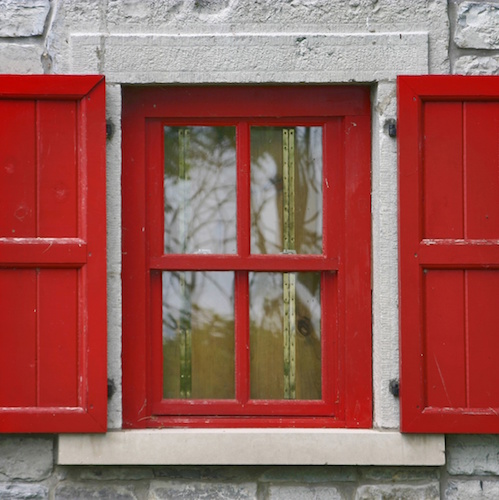 When people think about energy saving upgrades to their house the first thing they think of is their windows. While it's true that windows are a source of heat loss in your home there are bigger sources of heat loss like attic insulation you should focus on first.
With autumn just on the horizon it's time to start thinking about weatherizing your house to get it ready for the cold winter weather and windows are an important part of that equation. So, I thought I'd put together some easy and effective ways to soup up the efficiency of your old windows with eight energy saving window treatments anyone can do.
These are all time tested ideas that don't require a contractor or serious work on a deep energy retrofit. A weekend, a tape measure, and a drill will help you get most of these treatments in place before the colder weather hits and heating prices go up.
Window Replacement…NOT
I'll keep saying it on this blog, but window replacement is not the solution to most window issues you are facing. There are times when it makes sense, but don't head down this route first without looking at some of the much less expensive and more effective energy saving window treatments in this post.
Still thinking about window replacement? Read some of these posts below and see if the facts can convince you, like they have me, that window replacement is not what it's cracked up to be.
1. Shutters
Exterior
A lot of shutters today are simply decorative and don't function, but once upon a time shutters were a very important part of every window. Along with protecting the window during a storm, exterior shutters are excellent at keeping out the hot sun and cold winds.
Putting operable exterior shutters on your house and opening and closing them accordingly can make huge gains in energy efficiency. Close your shutters on the west side of your house before the afternoon sun starts pouring through your windows and you will notice a marked difference.
In the winter close them during those winter storms keep the cold winter wind off the glass and cut down on both condensation and heat loss.
Interior
Plantation shutters are a popular and attractive way to provide privacy and upgrade the energy performance of your windows too. Angling the slats upward during the winter and downward in the summer keeps the heat where it belongs. Simple, effective, and attractive.
You can buy traditional interior and exterior wood shutters from places like ShutterCraft.
2. Storm Windows
Exterior
If you live in the northern states then you know the benefits of exterior storm windows. The selection is huge and there are dozens of reputable manufacturers to choose from. Exterior storms can be expensive, but they arguably provide the greatest improvement in energy efficiency of almost any window.
Interior
Interior storm panels made by companies like Indow, Innerglass, Magnetite and others are another option that are even better at air sealing your window than an exterior storm. They don't provide protection from the weather like exterior storms, but they are an easy to install, DIY project compared to exterior storms which usually require a contractor to install.
3. Cellular Shades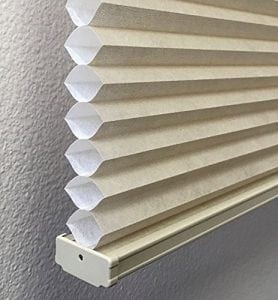 Cellular shades, sometimes called honeycomb shades, are lightweight attractive shades that come in a wide variety of styles and functions. They are particularly effective at blocking both heat and cold because their design creates an air pocket between the window and the room that provides insulation.
A little more expensive than run of the mill blinds, cellular shades are more effective and you get what you pay for in terms of energy performance.
4. Window Film
Talk about simple and inexpensive! Window film is possibly the easiest to install and least expensive of these eight energy saving window treatments. At a couple dollars per square foot and an easy DIY installation this would be one of the first things I'd try on my windows.
Window film doesn't make a big difference for cold climates but in southern climates where the sun can come through your windows and cook you this is almost a must. There are a variety of films that offer different levels of UV blocking and appearances. Check out all the options to get the right one for your needs.
5. Solar Screens
I didn't understand the effectiveness of solar screens until I stood beneath my father-in-law's new pergola in the July sun. Across the top of the pergola he had run some solar screening that claimed to block out 85% of the heat and boy did it! The moment I stepped below that screen I could feel a huge difference in temperature. It was still hot outside but I didn't feel the heat of the sun on my skin like before.
The great thing about solar screening is that you can easily upgrade your existing screens whether they are historic wood screens or newer aluminum frames. You just replace the screening and keep the frame. You can get different levels of coverage from 70-95%. I like the 70-75% versions because I can barely notice the decrease of light for those versions. You can find solar screening here.
6. Draperies
Drapes may seem old fashioned but they are very effective at keeping heat where it belongs. Closing heavy drapes during the day is very effective at keeping heat out and for the winter months closing them at night keeps the heat in. The style doesn't matter, the only thing that matters is using them as the weather dictates.
7. Awnings
Look at old pictures of almost every big building before the advent of air conditioning and you'll notice awnings. Even the White House was covered in awnings back in the day. That's because awnings are the perfect passive heat blocking window treatment.
Here's how it works, awnings block the hot summer sun from your windows, yet allow the winter sun (which is lower in the horizon) to shine through and warm the house when you need the heat. It's ingenious. No work is required from you to make adjustments as the seasons change. Awnings just work, plain and simple.
8. Blinds
Interior blinds are in almost every house and there are a multitude of styles and prices for any budget. Just like shutters you turn the slats up in the winter to keep the heat in and turn the slats down in the summer to keep the heat out. Another easy and inexpensive energy saving window treatment anyone can do.
What else have you found effective to keep the weather at bay and make your home more comfortable? Tell me in the comments the treatments you've used with success so we can all benefit.
Subscribe Now For Your FREE eBook!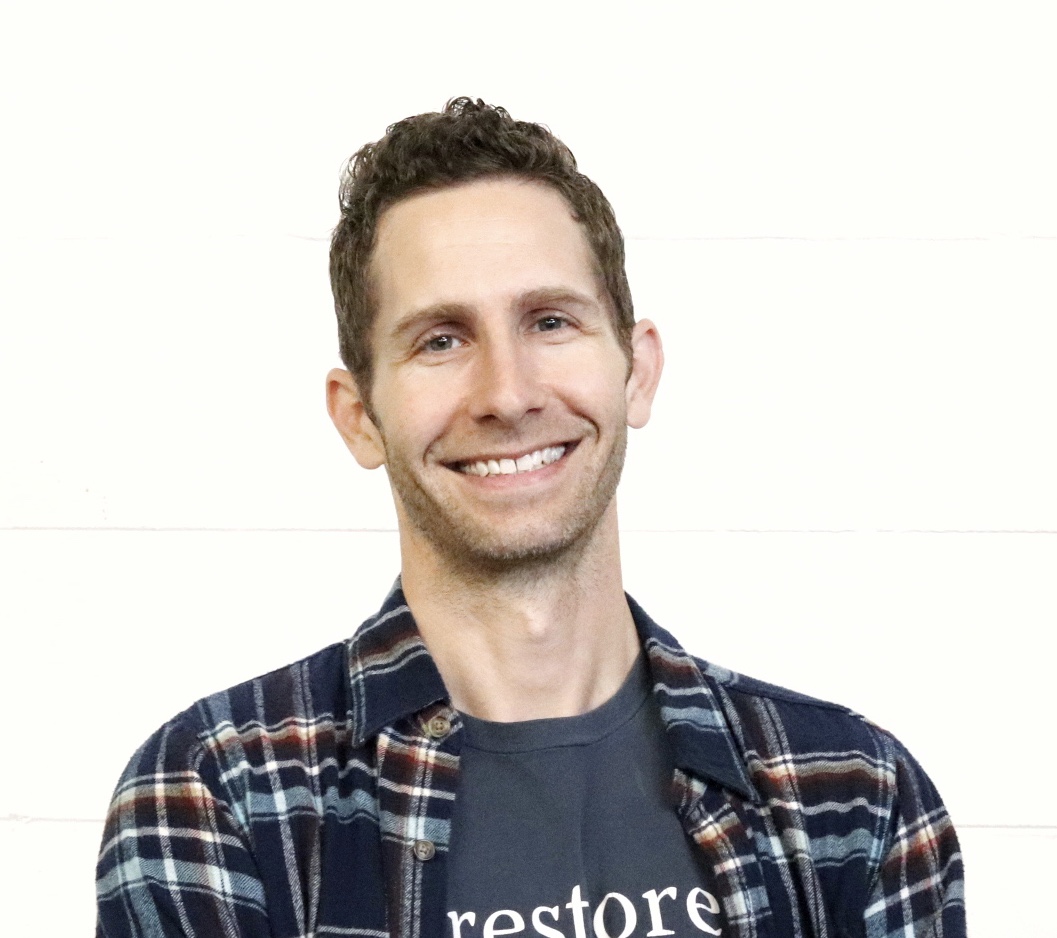 Founder & Editor-in-Chief
I love old houses, working with my hands, and teaching others the excitment of doing it yourself! Everything is teachable if you only give it the chance.