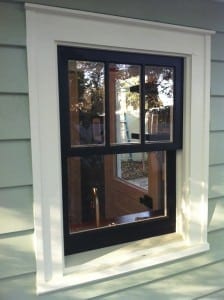 This resource page is full of info about restoring old windows. You can find tools and supplies related to the repair and care of historic windows like glazing putty, sash rope, epoxy and more at the bottom of the page.
Your home's old wood windows are some of the most valuable yet misunderstood elements of a historic house. Most people find them painted shut with sash cords cut and with missing bits and pieces of hardware. That's the time they usually opt to start over with replacement windows.
Reasons people choose to replace old windows:
Inoperable windows
Leaky and energy-inefficient windows
Chipping lead paint worries
Aggressive marketing from window companies
---
Every one of these problems can be addressed and these windows can be brought back up to REAL efficiency and functionality.
---
The Facts About Historic Windows
1. Repairable – Historic wood windows are designed to be easy to repair. Unlike replacement windows where the whole window unit must often be replaced or factory repaired if an issue arises, historic windows can be repaired piecemeal. Each individual piece can be repaired, restored or replaced quite simply by the homeowner or local tradesman.
2. Upgradable – Your old windows may or may not have weatherstripping, but if they don't you can easily add it and dramatically increase their efficiency.
3. Simple to Maintain – Keep your old windows painted. That's it! With some paint every decade or so you can keep them protected and safe for a long, long time.
4. Resilient – Being made from old-growth lumber these windows (when properly maintained) ca last for several centuries unlike replacement windows today which are obsolete within just a few years.
Now that you know the facts you'll want to know the how and what of repairing these old windows. So below I have included links to posts that detail exactly how to restore and care for these windows. I've also included links to where you can find the proper tools and products to use in the restoration process.
Some of these are affiliate links, which means I get a small commission (at not extra cost to you) if you decide to buy one of them. However, I WILL NOT link to anything that I do not personally use and recommend. Everything here is something we use at Austin Home Restorations almost every week while restoring and rehabbing old windows.
Old Windows Made Easy
First things first, if you want a comprehensive guide for the restoration of your wood windows you need to get your copy of my book Old Windows Made Easy. This book is the absolute simplest way to restore your wood windows. In this guide I walk you through the entire restoration process step-by-step so as to leave no stone unturned.
This book will save you hours and hours of working time and thousands of dollars in restoration costs. You can learn more about the book here  or  order your copy now!
The Techniques
Old Window Tools & Supplies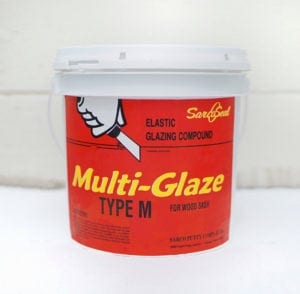 Sarco MultiGlaze Putty
My favorite putty for wood sash. Fast skinning and ready for paint within 1 week. This linseed oil based glazing putty is for in shop glazing only.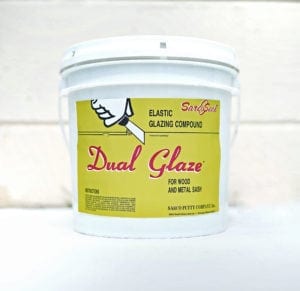 Sarco DualGlaze Putty
A slow curing (2-3 weeks) glazing putty ideal for on-site repairs and steel or wood sash. Immense flexibility and long life is the name of the game for this linseed oil-based glazing putty.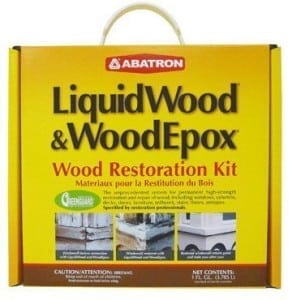 Abatron Wood Epoxy
My favorite and still undefeated champion of epoxies in my honest opinion. This easy to use wood epoxy is great for making almost any kind of repair to wood windows. From minor filling of rot to complete reconstruction of profiles this combination of epoxy filler and consolidant does it all with style.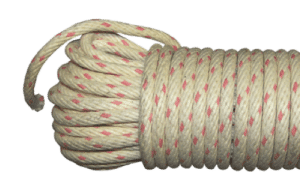 Samson Sash Rope
Sampson #8 Spot Cord is the ideal sash rope for wood windows. Able to support up to 150 lbs it will support any size window and that's why it has been the industry standard for over 100 years.
Spring bronze is a very long lasting and effective weatherstripping for windows and doors.Installation requires only moderate DIY skills and can be learned in some of the tutorials above. 1 1/4″ bronze is the perfect for just about any window between 1 1/4″ and 1 3/4″ thick which covers almost all residential and most commercial windows.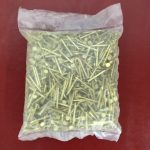 You'll need bronze nails to install your spring bronze. This 350 count package will nail up 50 feet of spring bronze if spaced at 1 3/4″ as recommended. The use of bronze nails is important to avoid galvanic corrosion that occurs between dissimilar metals.
How do you keep lead paint chips and dust from causing a health hazard while you work on your windows? Attach a ProScraper to your HEPA vac to keep things safe and clean.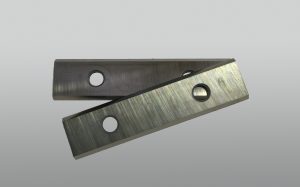 Replacement Scraper Blades
Even carbide blades wear out eventually and the ProScraper is no exception. Replace your worn out originals with these 2″ carbide replacement blades to keep your paint stripping projects moving along.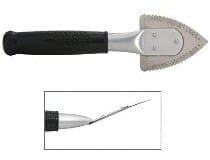 Window Zipper
An easy to use tool great for cutting sashes free from years of built up paint and caulk to get them working again. It's serrated edges provide a great cutting edge that helps keep other surfaces free of damage.

Glazier's Tool
With 2 sides this glazier's tool can be useful for those learning to glaze. I use only the beveled edge after years, which I find has the perfect bevel for glazing my windows.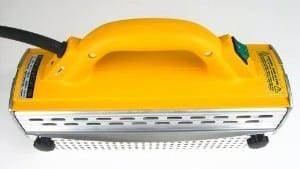 Speedheater
For paint stripping infrared heat is a great way to get the paint off without damaging the surface beneath. Lose decades of old paint easily in minutes with this tool and keep yourself safe from lead paint by eliminating dust.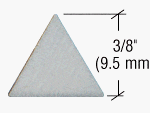 Triangle Glazing Points
Simple to use and provides great hold for glass in wood sash. This style works great with the Fletcher glazing point setting tool below. For simple hand setting of points this is the best choice.

Glazing Point Setting Tool
Point driving guns can be expensive but with this easy hand tool you can set multiple styles of glazing points with one affordable tool. Sure it might take a little longer than a gun, but it gets the job done all the same.