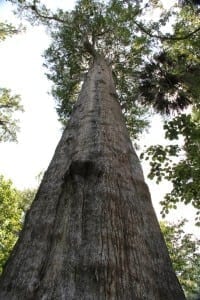 Today The Senator, a 3500 yr. old pond cypress tree in Longwood, FL was killed by a tragic fire. Investigators have found that the fire started 120 ft up the tree and was most likely the result of a lightening strike that smoldered for days inside the tree before finally breaking into a full fledged fire on January 16. This majestic tree towered 125 ft. tall and was a spot of historical significance for the region. The Senator, as it was nicknamed, was the world's oldest Cypress tree.
News agencies report that the tree caught fire in the early morning hours on Mon January 16, 2012 and though firefighters fought bravely to extinguish the flames the tree began to burn from the inside out until it's eventual collapse later that morning.
The tree is a loss to our history and heritage, and so we at The Craftsman Blog say goodbye to an old friend.
Follow the coverage of the loss of this amazing piece of history here
Update 2/29/12:
There has been an arrest in the arson case of The Senator. 26 year-old Sara Barnes was arrested for "malicious land burning" in regard to the 3500 year-old tree. Two witness called Crimeline and identified Barnes as the one who set the fire. When questioned about it Barnes stated that she did it because she wanted light to see the drugs she was doing. Barnes was also arrested on several drug charges.