If there is one element of an old building I get more questions on it's windows.
How do I glaze my windows?
What's the best way to weatherstrip them?
What about lead paint?
How do I fix a broken rope?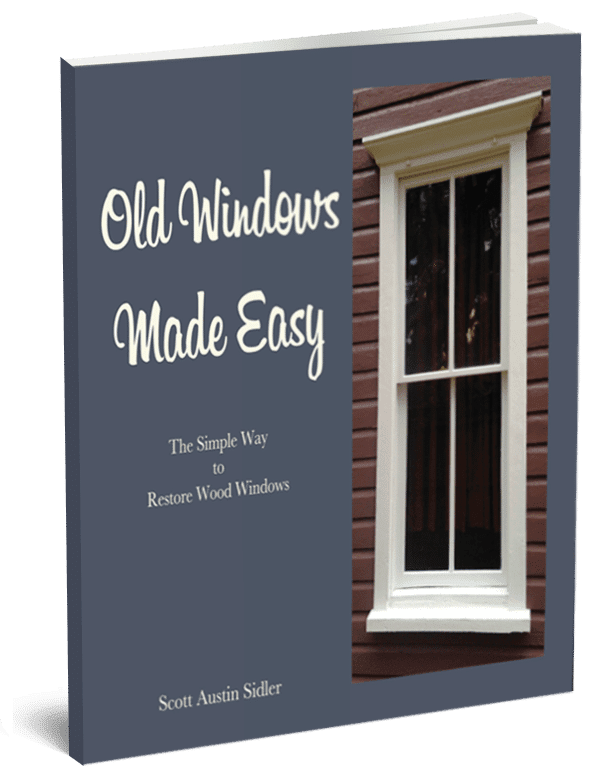 The questions go on and on about this often misunderstood element.
There are over a dozen books on the topic of repairing historic windows available today, and I have read almost every one of them. While they are usually full of valuable information none of them told me where to start and what to do next. I had to search and search for answers to my questions.
While these books are great as a reference they were not as useful in putting together a game plan to restore my first set of wood windows.
The problem for me was that none of them boiled the process of restoring a double-hung window down into manageable step-by-step pieces…until now.
My new book Old Windows Made Easy is the answer to that problem. This is THE process that I (and dozens of other window restorers I interviewed when compiling this book) use every day to restore wood windows.
I've taken out all the unnecessary information you had to sift through in those other books and boiled down the whole process to take a double-hung window from crusty to beautiful. And since my company uses this everyday I can assure you it works.
Do you know how much a full restoration of a double-hung window costs? Between $600 and $800!! And how many windows do you have? Yikes! I couldn't afford to pay to have all my windows restored. I know how important these old windows are to my house, but the expense is significant.
Instead of paying someone else to restore your old windows why don't you do it yourself. It's not complicated, you just need someone to show you how and that's why I wrote this book. To save more of our historic windows from the landfill by empowering you to do it yourself!
With Old Windows Made Easy you easily get a $12,000-$18,000 value!! You can get the Paperback or E-Book for a whole lot less than that.
You may be thinking: "Can I really restore my windows myself?"
The answer is YES!
I'll say it again, historic wood windows are not complicated. They are wood, putty and glass. If you can hold a paint brush you can restore a window.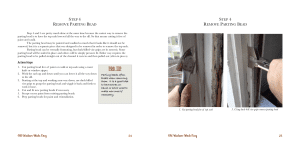 "But what if I mess up my windows?"
You won't! With this book, I'll show you exactly what to do, how to do it and what tools to use. The process outlined in this book is a proven way to restore old windows.
Imagine
Beautifully restored windows that operate flawlessly…that you restored yourself!
Still don't think it's possible? I'll give you this guarantee:
If this book doesn't teach you everything you need to restore your windows, send it back and I will refund 100% of your money!