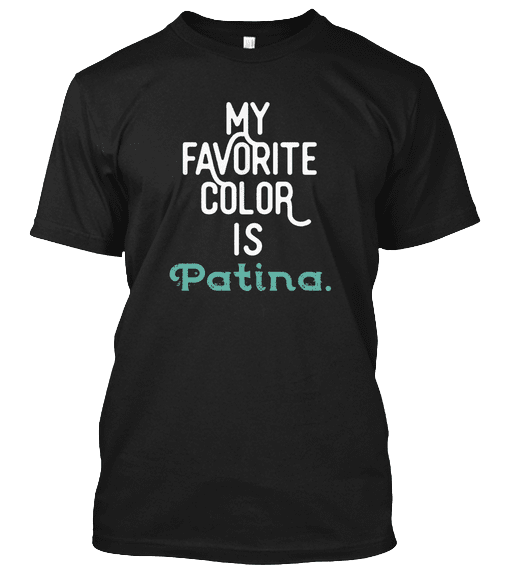 Hello old house lovers! We may be located all across the world, but we are a community of people with the same passion for creating, repairing, and restoring that ties us together, right?
That's why we've created something to start the New Year off that I thought you'd love. For a limited time only we are offering the "My Favorite Color is Patina" T-shirt!
Whether you treat yourself or give the gift of old house love to a friend this is the perfect shirt!
Tag us in a photo on Instagram @thecraftsmanblog of you or your loved ones wearing your Patina tee- we'd love to start our 2018 by seeing you show the love!