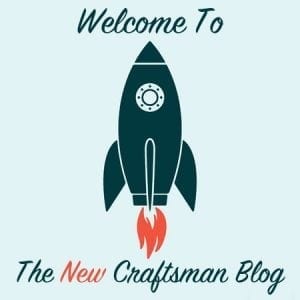 I'm super excited to show you around my completely redesigned website today! This redesign has been a long time in the works and I know you're going to love the new features and functionality.
I don't want you to worry about anything changing in the way I post and run the blog. I'm still posting the same great old house content every week, just now it's easier to find everything you need. So, let's dive into the new features you can take advantage of right away!
This has been one of the most requested features of readers for years! Now you can find a local preservation professional to help you with your house. My team worked their tails off to compile a huge list of preservation pros and suppliers across the country that is easily searchable.
You can search by state, specialty, or type any term in the search box to find the specific info you need.
The list will constantly be updated as I find new pros who need to be included, and I'm counting on you to give me some suggestions on local companies you may know who should be included as well.
To submit a pro, click the link below and send as much info about the company as you can and we'll take it from there!
 One word of caution with the directory: I always want to protect you and your old home and while I wish I could vet each of these companies personally, this is not Angie's List. I know a lot of these companies personally, but there are a lot I don't know anything more than their name that they work in the preservation trades. Make sure you do your own due diligence before hiring any contractor.
I've offered a variety of products to help you restore your old house, but now they are in a dedicated storefront on my blog. Everything is packed and shipped right here at The Craftsman Headquarters, so you can be sure of the quality.
There's about 20 or so of the most popular items for our launch day, but come back often because we have lots more rolling out each month this year including my follow up book to Old Windows Made Easy this spring!
In the 5 years since I started the blog, we've accumulated almost 400 articles full of old house tutorials and that library is only growing. With this growing catalogue of articles, I thought it was high time to organize things a bit better so you can the information you need quickly. Here's what we came up with.
There are 8 categories or Topics that almost everything I write falls into:
The post you need is in one of these topics and now you can browse these topics very simply. I've included links on the new homepage to the three most popular topics (windows, plaster, painting), but you you can also visit the Main Topics Page to see all 8 topics, and the most popular posts in each topic.
On each individual topic page, you'll be able to see the four most popular posts in that topic and the most recent posts below that so you can always keep track of anything you missed.
Featured Slider
On the new homepage, there is a new Featured section on the bottom half of the page where you can scroll through some of the coolest stuff happening. Maybe it's my most recent post that went viral, a new tool available in the shop, an upcoming workshop, or some other announcement you don't want to miss.
Whatever exciting things are happening, you'll find it in the Featured Slider.
The Design
The design was a huge part of this changeover for me as well. The folks at Roundhouse Design did a magnificent job getting the right design and helping us update the logo.
I love beautiful design and wanted a website that was as easy on the eyes as it was easy to navigate. We've added beautiful new photos and graphics, as well as some of the newest technology in web design.
The new mobile responsive design looks great on any size screen now so you can take us on the go to follow along the tutorials on the jobsite or in your workshop with your iPad and iPhone.
I hope you enjoy our new website and remember, I'm always here to help make old houses make sense!