You found us…chances are your customers found us too! Why not advertise on one of the most popular old home and historic preservation websites on the web?
Who Are We?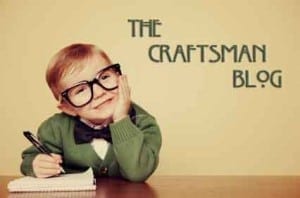 The Craftsman Blog and our various on-line outlets has become a hugely popular brand for owners of old and historic homes to come for information on techniques and products to repair and maintain their old homes. We cater to do-it-yourselfers and preservationists looking to learn more than the average homeowner.
Who Are Our Readers?
In May of 2016 we conducted our annual survey of our readers using SurveyMonkey where we collected demographic data like Age, Gender, Annual Income, Education and Homeownership along with psychographic information regarding what our readers want the most help with and what products and services they are most interested in purchasing.
All of our reader's demographics and our current advertising rates
Want to offer our readers a giveaway?
Our readers LOVE giveaways and are always excited to hear about a new product or service related to historic homes and preservation. In addition to our blog we are also continually working on historic homes in the Central Florida area and could use your product or service with our clients in the field.
Want a review for your product or service?
We give only honest reviews of products and services that might interest our readers. And if we can't give you a positive review don't worry, we won't post something bad about you, we'll just politely refund your money and we can try again in the future.
Email [email protected] for more information.