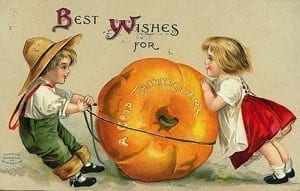 This time of year there are so many things to be thankful for! Family, friends, good health, and a good job. All things that add a bit of peace to our lives.
As for me, I'm thankful for all the things above and also the fact that I get to do something I love every day. Every morning I wake up and get to dig into a new project restoring an old house. Whether it's repairing 100 yr. old floors, laying tile, installing a patio or restoring a historic window I get to spend my time doing something I'm passionate about. Like Mark Twain said, "The secret of success is making your vocation your vacation."
So, I guess there is one more thing I am thankful for. Our "tribe!" Thank you to all of our followers, fans, clients, and friends for allowing us to do what we truly enjoy and to make a living at it. Without you I would have the time to finish the projects on my own home!