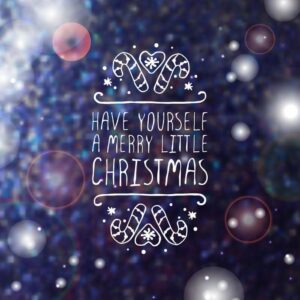 Every year at Christmas time I try to do a little something fun for my readers. Christmas is my favorite time of the year, and for a musical theatre performer turned restoration contractor, I like getting to work with some of my old friends in the theatre world.
This year, I decided to butcher the lyrics of another one of my favorite Christmas songs and get my friends Jenn Warren and Jordan Wood-Robinson to put together an awesome arrangement just for The Craftsman Blog readers. (As always, subscribe to our Youtube channel to get our DIY video tutorials before anyone else!)
Enjoy your Christmas and I'll see you after the New Year!
Have yourself a perfect restoration
Let your costs be light
You can make, that old house free of blight
Have yourself a perfect restoration
Make the plaster stay
Do your best, to make sure it does not give way
Peeling paint, more than yesterday
Seems like everyday there's more
Creaking floors oh they drive us nuts
Why'd we take shortcuts, what for?
Through the years I know we will get through this
If the banks allow
I would love to fix the bathroom sink and how
And have myself a perfect restoration now
Broken glass on the window pane
God, it's such a pain to glaze
On the roof, I'm patching and repairing
If my hands allow
But 'til then I'll have to muddle through somehow
And have yourself a perfect restoration now.