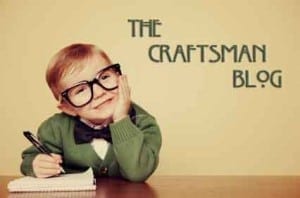 It's that time of the year again! Time for the 2014 Craftsman Blog Reader's Survey. This is a super short survey (2 mins max!) and it would mean a ton to me if you would take the time to complete it.
This survey helps me learn more about you so that I can tailor the content and everything else we do here to serve you better.
Thanks so much for being a part of The Craftsman Blog! I appreciate all of my readers so much and strive to make this blog the most useful and entertaining tool for anyone who owns or loves old houses.