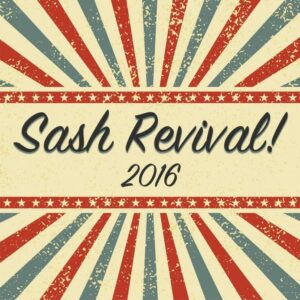 May is National Preservation Month, and there are all kinds of events planned around the country to raise awareness about historic preservation.
The Window Preservation Alliance (WPA) decided to get in on the act too! Throughout May, our members nationwide will be hosting free local workshops on restoring wood windows. We're calling these events Sash Revivals because we're hoping that is just one month we can revive hundreds, if not thousands of window sash.
Here's your chance to visit with a local pro and have them show you the basics of repairing and maintaining your old windows. Each event is different, depending on the hosting company, but here's what you can expect:
What is Sash Revival?
Bring an old window sash to your local participating window restorer and they'll help you tune it up for FREE!
Remove excess paint
Repair rot or other minor damage
Clean the glass
Remove old putty and reglaze
There will be music, games, food, and restoration fun to be had all over the country, not to mention you can get a free jump start on your spring/summer window projects from a pro.
How to Find Your Local Event
Visit the WPA website to find a listing of all of the Sash Revivals going on around the country. The list will constantly be updated for the next month, so if you don't see one near you, then check back soon or call your nearest window restorer to see if they are planning an event for your area.
If you're in the Central Florida area, bring a sash down to the Austin Home Restorations Sash Revival on Saturday May 14th from 9am to 1pm. The shop is located at 1090 Sligh Blvd. Orlando, FL 32805
We'll be giving away door prizes and selling restoration tools and supplies at a deep discount for one day only. Not to mention, big sales on all my books too!