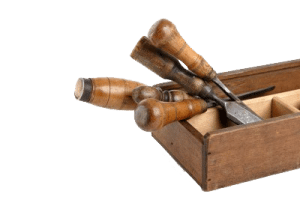 I thought it would be helpful for my readers if I created an old house resources page full of the things I use the most while restoring and researching old homes.
If it's on this page I either have it in my own home, use in my shop, or its a product that I have created specifically to help readers like you.
I'll continually be adding things to this page so it is a good idea to bookmark it and come back often.
My Most Recommended
Disclosure:  Please note that some of the links below are affiliate links and if you decide to make a purchase I will earn a commission (at no additional cost to you). Please understand that I have personal experience with all of these companies and products, and I recommend them because I feel they will help you just as they have helped me.  Please do not spend any money on these products unless you feel they will provide the same benefit to you.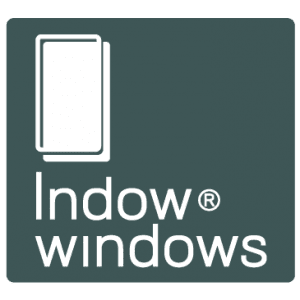 Indow Windows – These interior storm windows were specifically designed for historic homes. I have them on my own house and they truly are all that they claim to be. They block 50-70% of outside noise. They seal leaky old windows making them about as efficient as double-paned windows. They require no modifications to your original windows. In the end they save me money on my utility bill and look great. They're worth every dollar!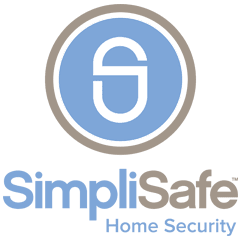 SimpliSafe – This is hands down the best alarm system for old houses. Simplisafe is a home security system that doesn't require drilling holes in your window trim and running wires that tangle with ropes and pulleys. There are no holes punched in plaster walls either. It's a wireless system that you can install yourself in just a few minutes and monitoring is only $14.99 a month! That about half the price of the other alarm companies I've checked.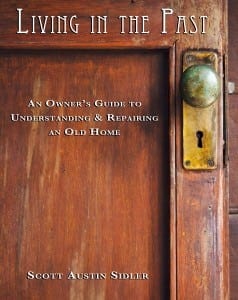 Living in the Past – This is my full-length book about the why and how-to of old home repair. I have read dozens of books about restoring old homes and there were two things that I always felt were missing. First, the "Why." Why were things built the way they were and why did they change? Secondly, I wanted a book that walks you thru the most common repairs needed for a historic house on a level that makes sense to a DIYer and not just a structural engineer. This book is the answer to both of those!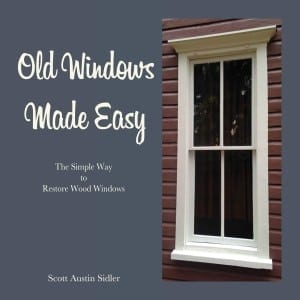 Old Windows Made Easy – The simple way to restore wood windows! This book walks you step-by-step through the process that professional restoration companies (mine included) use to restore historic wood windows. Learn the best practices and pro tips to do the job the right way the first time all by yourself and save thousands of dollars in the process. No history or theory here, just tried and true practices laid out in an easy to follow format that anyone can do.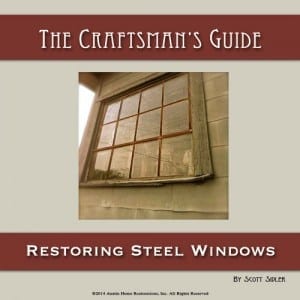 The Craftsman's Guide: Restoring Steel Windows – Steel casement windows are all over historic buildings in this country. Surprisingly, there was a not a single book covering the restoration of these windows. Until now. This guide is filed with step-by-step instructions and tons of pictures to teach you everything you need to know about restoring steel windows. I outline best practices for lasting repairs, discuss materials, and warn of potential issues to avoid.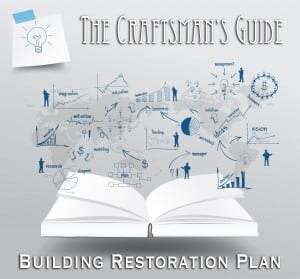 The Craftsman's Guide: Building Restoration Plan – I get asked all the time where people should start renovating. A lot of folks think it's the foundation, but if you read this guide you'd now better! This is a step-by-step plan for your project, complete with a printable checklist for your refrigerator. A successful renovation is all in the planning, and proper planning saves you time and money!
Free Online Guides